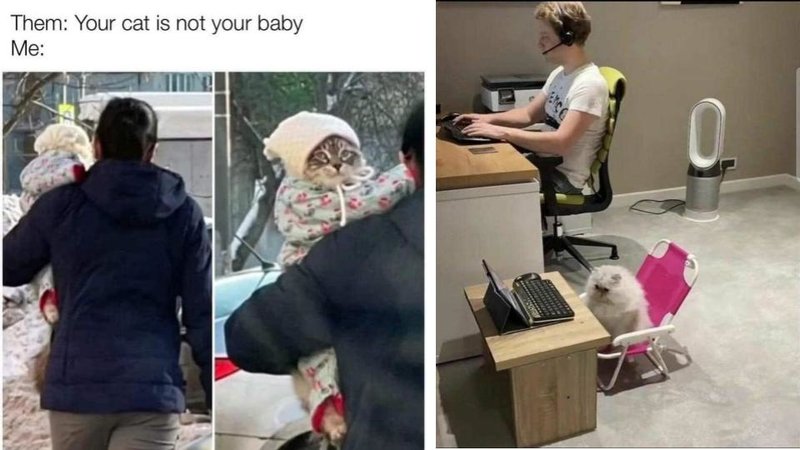 20 Memes That Will Channel Your Inner Cat
Relatable memes are among the most common memes out there. This is because they are easy to understand and simple to share with your friends and family who may also find themselves in the given situation. Generally, relatable memes are human-based, showing common human experiences shared among the masses that most people have found themselves being in at one point or another. There is more than just this though, sometimes we can see ourselves in things that aren't human, such as cats.
Cats generate some surprisingly human emotions and do some super relatable things, plus everyone online loves everything and anything cats do. They have created some major memes over the years. Reddit's /r/MEOW_IRL is a spinoff of /r/Me_IRL, a subreddit specific for relatable memes that make you say "Hey, that's Me IRL." Whether you're a cat lover or not, here are 20 of some of the most relatable cat situations.
Stretches
Day Job
He Is
Break The Rules
On The Run
Hungry
Me Too
Mood
Feast
Smug
Demands
Angry
Despair
Being Helpful
Too Real
Love
Pants On
Me On The Inside
Priceless
Not My Problem