About
The cat is a small, usually furry, domesticated, carnivorous mammal that is valued by humans for its companionship and for its ability to hunt vermin and household pests. It is currently the most popular pet in the world.[1] Images and videos of cats are widespread on the Internet, including Tumblr [2], DeviantArt [3], Reddit [4] and many other places on the internet. The New York Times [5] and Thought Catalog [6] have reported on the cats' fame on the internet.
Online History
Pictures of cats have been shared online as early as since the days of Usenet through newsgroups like rec.pets.cats[20], which offered a variety of answers to general questions people have about raising cats. The group's FAQs were originally written in 1992 and released online in four parts over the span of nearly three years. In the late 1990s and early 2000s, the introduction of personal blogging and consumer-grade digital cameras charted a new era of animal photo blogs across the world, particularly in Japan where cats are generally considered the most favored pet animal. Daily photo and video journals of domesticated cats soon became a staple genre of blogging on the Japanese web,[19] compounded by the advents of leaderboard-style blog ranking sites, as well as technological innovations in digital cameras and video recorders.


In the English-speaking online communities, pictures of cats became a recurring topic[26] on memetic hubs like the B3TA Forum, Metafilter, General Mayhem, Something Awful, 4chan and FARK, just to name a few. Pictures of cats were also spread through chain e-mail networks, the most notable pre-LOLcat example being "Everytime you masturbate, God kills a kitten" (shown below, right). Some of the early adopters in the blog world include MyCatHatesYou,[27] a single topic blog dedicated to cat photos since 2000, Rathergood,[28] an internet culture site launched by B3ta forum member Joel Veitch in 2000, and the Infinite Cat Project,[29] a blog that curates pictures of cats looking at another cat, that began in 2004.


LOLCats
However, the online popularity of cat-related media took a leap forward beginning in 2006 with the growing influence of LOLcats and Caturday on Something Awful and 4chan as well as the launch of YouTube, which essentially paved the way for the ubiquitous, multimedia presence of cats. The LOLcat phenomenon is thought to have entered the mainstream of the Internet sometime after the launch of I Can Has Cheezburger in early 2007.

As of 2012, cats continue to remain culturally influential and relevant on some of the largest media-sharing communities and publishing networks on the web such as YouTube, Tumblr, Reddit and Cheezburger. The increasing presence of cat-related media on YouTube and elsewhere on the web have been noted by various news publications: Salon's article "The Internet is Made of Cats"[21] and TIME Magazine's article "A Day Without Cats on the Internet"[22] in 2009, Mashable's article "Why does the web love cats?"[24] and BBC's article "Cute cats, memes and understanding the internet"[23] in 2012, among many others. In addition, numerous academic research projects have been initiated around the peculiar subject.
Caturday
Caturday is the tradition of posting LOLcats to 4chan on Saturdays. It has since spread to other websites as well as other days of the week. Caturday originated on 4chan in the mid-2000s. Urban Dictionary's earliest definition was added on October 24th, 2006.

Bit.ly Analysis on Share Statistics
On November 23rd, 2011, URL bookmarking service Bitly conducted a data analysis[25] of its internal search engine to measure the sharability of animal-related media by species. The analysts counted and compared the number of relevant page results containing the names of several different animals, which revealed that the majority of cute animals sharing in the sample pool was associated with dogs rather than cats.

Google & Standford Research
On June 12th, 2012, a group of Google researcher led by the Stanford University computer scientist Andrew Ng and the Google fellow Jeff Dean published the findings of its years-long study on the simulation of the human brain in a paper titled "Building High-level Features Using Large Scale Unsupervised Learning."[17] At the heart of the research project is an artificial neural network created by connecting 16,000 processors with more than one billion connections, which was then put to exposure of thumbnails extracted from at least 10 million YouTube videos.

click through to read the original research paper
Affirming the popular myth that "YouTube is made of cat videos," the study revealed that Google's neural network model was able to teach itself to recognize cats--along with human faces and bodies--far better than others in a list of 20,000 distinct items or objects. The research findings were picked up by numerous news sites and tech blogs, beginning with the New York Times' article "How Many Computers to Identify a Cat? 16,000"[18] published on June 26th, 2012.
Internet Cat Video Film Festival
In late May 2012, blogger Katie Czarniecki announced that she will be hosting a film festival[30] dedicated to online videos of cats at the Walker Art Center, a reputable modern museum art located in Minneapolis, Minnesota. The announcement of the event gained the attention of news outlets on both local and national levels, including BBC[31], CBS, ABC, Salt Lake Tribunte, Huffington Post and Philadelphia Daily News. Dubbed "The Internet Cat Video Festival," the outdoor screening event is scheduled to take place from 8:30pm to 9:30pm (ET) of August 30th, 2012, which will feature 70 videos of cats spanning over an hour in length in various categories like comedy, documentary, animated and foreign, among others.

According to the description on the website, organizers of the festival carefully made their picks from nearly 10,000 videos that were submitted following the announcement in May. After the screening, Walker Art Center is expected to announce the winner of "People's Choice" award out of candidates ranging from Maru, NONONONO Cat, Kitten Hugging Mom Cat and Henri to Dubstep Cat, Nyan Cat and the Talking Cats. In addition to cat lovers, cats are also welcome to attend the festival as long as they're leashed.
Related Memes
For the complete list of cat-related memes, head over to KYM Category – Cats.
Bonsai Kittens
Bonsai Kittens is a well-known internet hoax that basically spread the rumor that tiny, little kittens could be made into ornaments by sealing them in glass containers when they're still small so that their flexible bodies would take the shape of said container as they grew up.

Boozecats
Boozecats is a photoshop meme that involves censoring the display of alcoholic beverages by superimposing pictures of cats over them. The idea was conceived by the 27 year old Brooklyn resident Ryan Darrenkamp in late 2009, according to the official single topic blog Boozecats.com. The official Facebook group page was created in July 2009, with the original instance featuring Ryan holding a cat. The single topic blog Boozecats.com launched on July 13, 2009. Urlesque reported on the phenomenon on November 24th, 2009.

CatBread / Nekopan
Cat Bread (originally known as Kittyloaf, and later a.k.a Kitty Bread or Cat Loaf or Neko-Pan) (Japanese: 猫パン; Romanization: Nekopan) is a character commonly used as an avatar on discussion forums. It is also a popular subject of photo-manipulation that involves superimposing kitten faces over an actual loaf of bread. Cat Bread was originally incarnated as the character "Neko-Pan" in a children's book by Hirose Takuro.

Ceiling Cat
Ceiling Cat is an image of an orange cat peering through a hole in the ceiling that has been online since 2003. It was uploaded to FunnyJunk on June 1st, 2003 as "Stalker Kitty". The Ceiling Cat meme, however, is believed to have originated in 2006.

Dusty The Cat
On Sunday, February 15th, 2009 Kenny (Chris) Glenn posted two videos, both abusing a cat named Dusty. He posted these videos on YouTube under the account glennspam1, which has now been suspended. The Anonymous community was able to track down the creator of the videos, a fourteen-year-old from Lawton, Oklahoma, and passed his details to his local police department. As a result of this, a suspect was arrested and the cat was treated by a veterinarian and taken to a safe place.

eHarmony Video Bio
eHarmony Video Bio is a viral video featuring a woman calling herself "Debbie" professing her extreme love for cats during what is supposed to be a video for the eHarmony dating site. The video entitled "eHarmony Video Bio" was uploaded by YouTube user hartmanncara on June 3rd, 2011.
Hipster Kitty
Hipster Kitty (a.k.a Hipster Cat) is an image macro series featuring a fashion-conscious kitten wearing a lavender hoodie and a pair of thick-framed glasses, derived from a painting called "Allison" by artist Craig Wheat. The original acrylic painting was created and uploaded via Flickr by Portland-based artist Craig Wheat in early 2009.



HTTP Status Cats
Tomomi Imura, known as her handle GirlieMac[7], began making demotivational style images mixing pictures of cats with HTTP error messages and posting them to her Flickr[8] on December 13th, 2011.



On the 14th, the photos were shared on BoingBoing[9] and Neatorama.[10] The following day, they also appeared on Laughing Squid[11], CNN Money Tech[12], the Daily What Geeks[13] and Uproxx.[14] An API for the error images was created on Herokuapp.com[15] whose link was posted to the programming subreddit[16], where it received 100 points.
Keyboard Cat
Keyboard Cat is a viral video consisting of of a cat playing a keyboard, it was recorded by performance artist Charlie Schmidt in 1986, with his cat Fatso dressed up in a blue Onesie suit.
Kittens Inspired by Kittens
Kittens Inspired by Kittens is a viral video uploaded around September 2008 to YouTube by user blakekelly0. The video features a 6-year old by the name of Maddy Kelly. The young girl narrates pictures of kittens in a book named "Kittens".
Lenin Cat
Lenin Cat is an image macro series centered around a photo of a defiant looking cat that is thought to resemble Vladimir Lenin. The overlaid text is usually something related to communism with a cat-like twist. On February 8, 2007, I Can Has Cheezburger posted a picture of a cat with the caption "Make ready my ship general / It is time to show those dogs what we are made of."

Longcat
Longcat is one of the oldest cat-related memes on the internet. The Longcat image is rumored to have originated on Futaba Channel (2chan), but this claim has not been confirmed.

Maru the Cat
Maru (まる, Japanese: circle or round) is a male Scottish Fold cat from Japan, who's become well-known in the YouTube community for the videos of him playing in a childlike fashion, such as lying around, jumping into small cardboard boxes and sliding across his owner's wooden floor.
Nora the Cat
Nora the Cat is a piano-playing Internet cat known for her atonal musical meanderings. Nora has received a wide variety of press coverage beginning in 2007, including The Times of London and National Geographic.
Nyan Cat / Pop Tart Cat
Nyan Cat is an 8-bit animation depicting a cat with the body of a cherry pop tart flying through outer space. The Pop Tart Cat animation was posted on the daily comics site LOL-COMICS run by illustrator prguitarman on April 2nd, 2011. Prior to the Pop Tart Cat, prguitarman had already gained a relatively large audience with a few other instances of comics circulating on the web. The GIF animation was also reblogged via Tumblr on April 2nd, 2011, accumulating over 3,000 notes (likes & reblogs) in its first two weeks.

Serious Cat
Serious Cat is a popular image macro featuring a picture of a white cat looking serious. The image macro featuring the caption "I are serious cat. This is serious thread" gradually disseminated across various LOLcat blogs, media aggregators and social networking sites.

Standing Cat
Standing Cat is the name of a viral video uploaded to YouTube. After gaining 500,000+ views, it then became popular again when it was posted to Buzzfeed on April 4, 2010 by user mathieus.
Starecat / Grafics Cat
Starecat , also known as Grafics Cat, is a picture of a cat rumored to had been first used on 4chan's /v/ board for as a reaction image. This image has now been turned into an image macro with various variations. The name of the cat is Helia Peppercats. The photo comes from a Russian cat breeder site, peppercats.ru.

This is Relevant to My Interests
"This is relevant to my interests" is a catch-phrase meme popularized through lolcats, although the phrase is not necessarily constricted to cats alone. "This is relevant to my interests" was the catch phrase on one of the very first cat macros featured on icanhascheezburger.com when it was launched on January 11th, 2007.

This Is Why We Can't Have Nice Things
This Is Why We Can't Have Nice Things (also known as "Arguecat") is a series of LOLcat-style image macros featuring an angry-looking cat with the catchphrase. In discussion forums and imageboards, it is typically used in response to discussion threads or posts that are perceived as derailing from the original topic.

Tubcat
Long before the rise of LOLcats, Tubcat (real name: "Tulle") became one of the first cat-related internet phenomena ever recorded, gaining popularity in 2002 because of his enormous weight. Although many internet users assumed that Tubcat was a product of photoshop, his girth was very real, and he weighed about 19.2 kg (42.3 lb). The first picture of Tubcat reportedly made its appearance in US Weekly, p. 96, on October 1, 2001.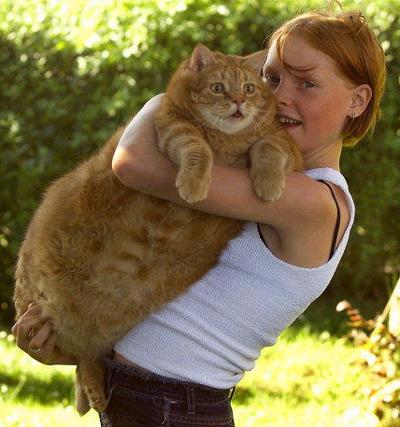 Trashcat Is Not Amused
Trashcat is not amused is a LOLcat image macro series based on pictures of cats and pop icons looking profoundly unimpressed or even displeased. Conversely, images of happy cats or such are accompanied by a macro that reads "X is amused." In similar vein to DO NOT WANT, these images are typically used in discussion forums and imageboards to express one's verdict over the quality of previous post.

Search Interest
External References
Recent Videos 1,415 total
Recent Images 5,270 total