Know Your Meme's Top Internet Trends And Memes Of 2022 Roundup
Well, it's once again the end of the year, and as always, we've put together our usual series of annual recaps taking a look back at the last 12 months of the internet's biggest memes, social media trends, memorable moments and more.
We've all been witness to the funny, the weird and the creative viral phenomena this year, but just in case you missed any of our end-of-year recaps, here's a nice comprehensive list of our meme review editorials once again so you can easily browse them all at your leisure. Thanks from everyone at Know Your Meme for another great year!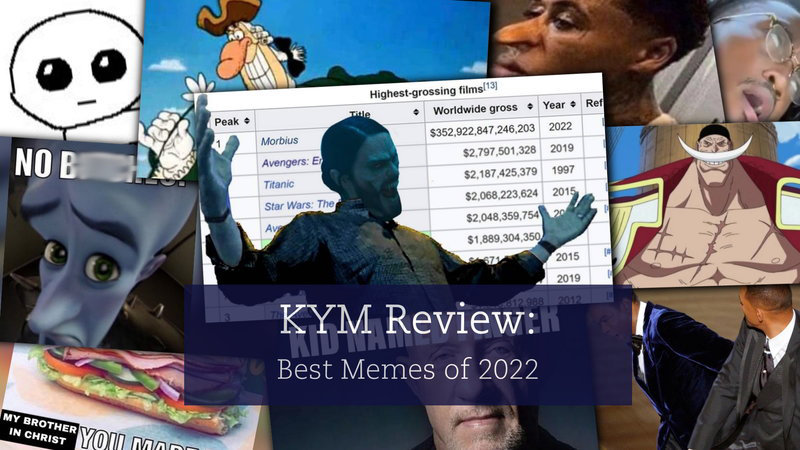 As 2022 crawls naturally to its end, we are taking a loving look back at the best memes of the year, as chosen by our users.
---

You had your chance to name your favorite meme of 2022. Now it's our turn. Here are the KYM team's top picks of the year.
---

Video games had a very strong year, with two Pokemon titles, Elden Ring, GOW: Ragnarok and more, but how strong were the memes? Here are some of the best from 2022.
---

Once again, the internet proved adept at popularizing hitherto unheard combinations of letters and words. Here are some of the top slang terms of the year from 2022.
---

Let's celebrate the feats of the weird, wacky and imaginative talents of the indomitable human spirit, sometimes all rolled into one.
---

This year had plenty of memorable streamer moments from all different genres, but only a handful can truly be considered a "top stream" that you have to watch as part of the 2022 experience.
---

Every year, the internet invents new ways of making memes. Here are some of the best memetic innovations of 2022.
---

TikTok continued its quest to infiltrate every subculture it can get its hands on in 2022. Here's a recap of the most influential meme trends to emerge from the platform this year.
---

It's time to look back at all the memes that got us just a little too worked up this year. Here's a recap of some of the best lewd memes of the year.
---

The unbelievable gets believed. This year was a big one for all types of trolls, rumors and hoaxes, but these stood out as some of the most memorable of 2022.
---

This year was another big one for exploitables, but these remixable meme formats of 2022 are those that climbed their way to the top of the pile to stand above the rest.
---

It's time to give credit to some of the top meme creators of 2022 who helped keep us laughing throughout the year.
---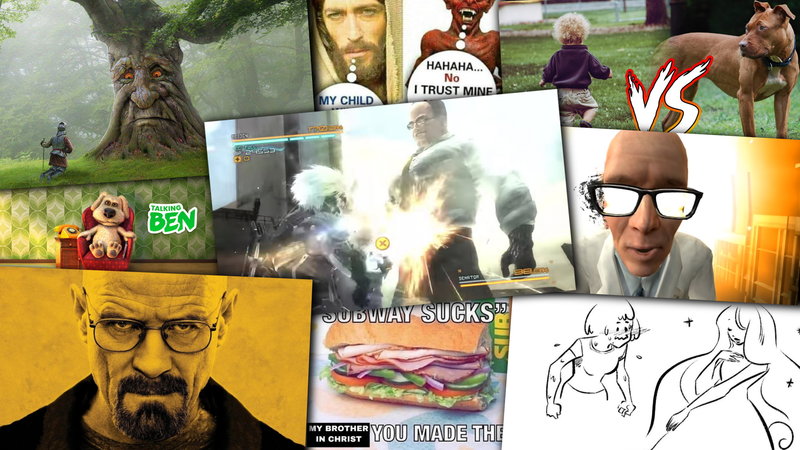 Some memes are not meant to die. Instead, they come back again, stronger than ever. This is our list of the top meme revivals of the year.
---

While artists are making a stand against AIs regurgitating their work, it is our job as meme researchers to review the way artificial intelligence has influenced the way we memed in 2022.