This submission is currently being researched & evaluated!
You can help confirm this entry by contributing facts, media, and other evidence of notability and mutation.
Work in progress
About
20% Cooler, shortened from It Needs to be About 20% Cooler, is a memorable quote by the character of Rainbow Dash from the Hasbro animated series My Little Pony: Friendship is Magic. It is frequently featured in fan-made images, videos, and animations. It is considered one of the most popular examples of Bronyspeak, and is often used as a snowclone in the form of "20% X".
Origin
The original phrase is taken from the fourteenth episode of the first season of MLP, "Suited For Success", in which Rainbow Dash says the phrase in response to her friend Rarity asking for feedback on a dress design.[1]
Spread
Researching
Many examples of the meme have been documented by various image-based websites; the MLP image hosting site Derpibooru has 189 results[2] for "20% Cooler" as of August 2015, while DeviantArt returns over 13,000 results.[3]
In September of 2012, the FPS/RPG Borderlands 2 was released along with the day-one DLC character Gaige. A few of the perks in her skill tree are either themed or outright references to MLP, one of which is 20% Cooler.

Various Examples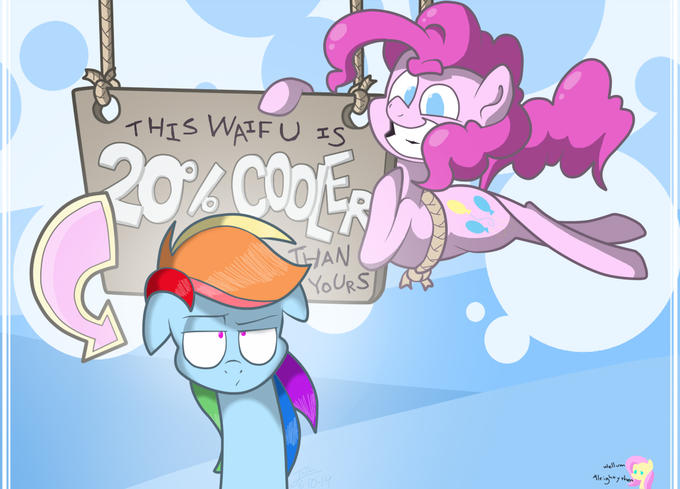 Search Interest
External References