Ash's Mom and Professor Oak
This submission is currently being researched & evaluated!
You can help confirm this entry by contributing facts, media, and other evidence of notability and mutation.
About
Ash's Mom and Professor Oak refers to a fan theory about the Pokémon anime which suggests that Professor Oak intentionally sent Ash on his adventure in order to form a romantic relationship with Ash's mom, Delia. The theory became the subject of jokes online in 2018.
Origin
The theory that Delia and Professor Oak may have a romantic relationship was first posted on IGN[4] on April 12th, 2009 and Serbeii[1] on May 13th, 2009.

Spread
The theory was given some credence when a clip from the episode "Beauty and the Beach" was rediscovered, showing Professor Oak and Delia's mom on a vacation together (shown below). Additionally, in the episode "Showdown at the Oak Corral," Delia believes that a love letter from Professor Oak may have been for her.[2]
In 2016, an episode of the anime aired in which Ash calls his mom via video chat, only to see that Professor Oak is also with his mother.[3]

The theory began being referenced in memes popularly in November of 2018. For example, an object labeling post on /r/MemeEconomy posted on the 16th gained over 26,000 points (shown below, left). Another post on /r/funny posted on the 17th gained over 190 points (shown below, right).


Various Examples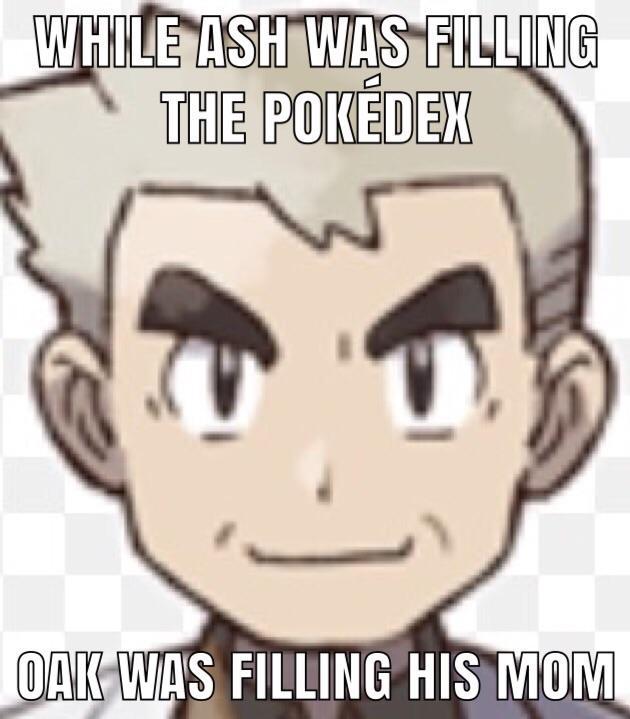 Search Interest
External References
Recent Videos
There are no videos currently available.