About
Beanos refers to a colloquial name given to the children's TV series Numberjacks character One which gained popularity in shitposts on Instagram in July 2019. The name is a portmanteau of the words "Thanos" and "bean," and is a reference to the Marvel Comics villain Thanos. In edits, Beanos' unexpected appearance, accompanied by the ear rape version of Spongebob Chase Freestyle, is used as a punchline.
Origin
On October 20th, 2006, episode five "One More Time" of the season one of the British children's TV series Numberjacks premiered.[1] In one scene of the episode, the Numbers track One on their screen, who is shown standing near a brick wall.
One more. One more.
On May 23rd, 2019, Twitter user @NeilNevins posted a cropped image from the episode to illustrate a joke about Marvel character War Machine finding baby Thanos (shown below).[2] The tweet gained over 3,000 retweets and 10,100 likes in two months and has been shared on Reddit[3] and Instagram multiple times in the following days.

Spread
On June 14th, 2019, Instagram user boot.dk posted the image, captioned "Beanos" and accompanied with an ear rape version of "Spongebob Chase Freestyle" by Reggie Couz (aka Holy Tony).[4][11]
In the following weeks, boot.dk posted more memes based on the image.[5][6] On July 19th, 2019, Instagram user realstiffy posted "Every squad got the" meme featuring character,[12] with the post receiving over 35,000 views in eight days and reposted by several notable accounts, promoting further spread of the meme. On July 20th, a Beanos edit by Instagram user pampam.mp4[13] was featured in a meme compilation by Freememeskids.[14]
In the following days, multiple Instagram users posted Beanos memes on the platform, including notable posts made by clemy.mp4,[7] pr6xe[8] and startup.mp4.[9]
On July 18th, 2019, Instagram account beanosofficial, curated by Instagram users butters.mp4 and realstiffy, was launched, collecting notable variations of the meme.[10]
Various Examples
Templates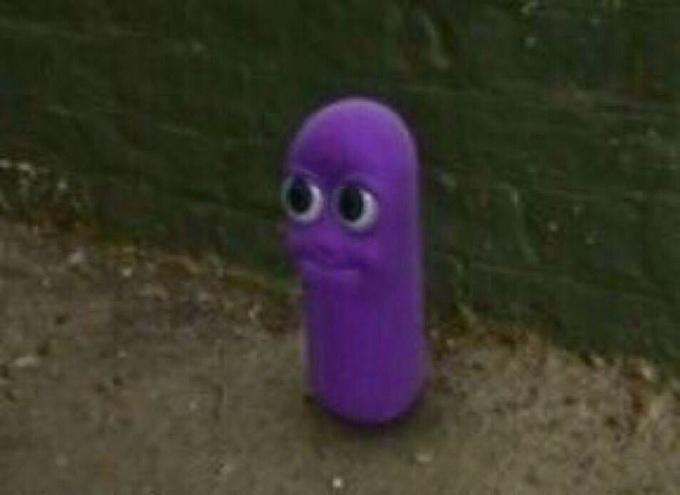 Search Interest
External References