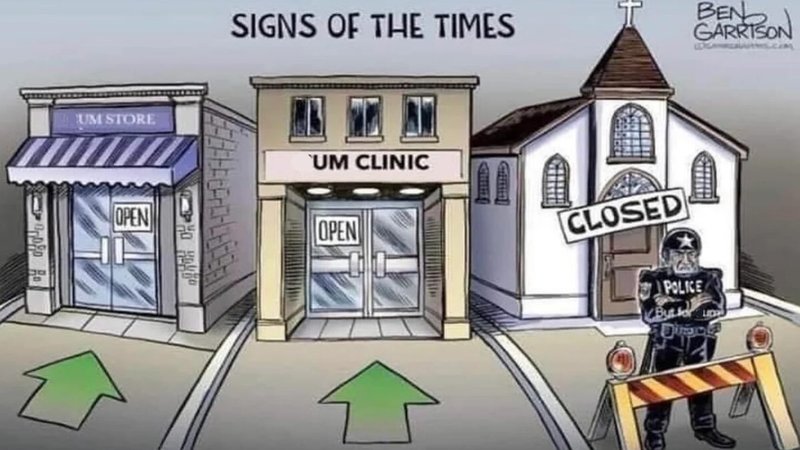 Warning: This page contains material that may be considered not safe for work.
About
Ben Garrison Cum Comics refers to a series of photoshopped edits of existing Ben Garrison comics, except instead of having a political message attached the words and key details, they are changed to be cum-themed by replacing text with the word. Typically the aim of these edits and memes is to poke fun at how Ben Garrison often over-labels his political comics.
Origin
Ben Garrison has been making political comics since the 1980s, primarily featuring content that is right-leaning in nature. Garrison's comics were a feature of the 2016 Presidential Election, elevating him into being a more mainstream and polarizing character. His comics became a prominent pillar of culture for the following political movement, in a similar sense to StoneToss, but more serious and less self-aware. This resulted in Garrison's works becoming a prime target of edits, as his stylistic choice to label almost everything on the panel itself could be considered a form of object labeling in a sense. An example of his typical comic layout over labeling everything was posted to his Twitter[1] on November 13th, 2021, relating to Joe Biden and the Let's Go Brandon meme (shown below).

The earliest known instance of a Ben Garrison Cum Comic edit can be found on the subreddit /r/okbuddyretard, uploaded on April 22nd, 2020, by Redditor[2] aeby123, earning 3,300 upvotes in 18 months (shown below).

Spread
Similar edits of Garrison's comics continued in the following months, with one of the highest engagement cum edits coming from his political cartoon made following the 2021 Storming of the U.S. Capitol, which was posted to Twitter on January 9th, 2021, by Twitter[3] user @PandasAndVidya, earning 2.5k likes and 500 retweets in 10 months (shown below).

The trend then caught on more extensively following the January 6th, 2021, edit and was often utilized when Garrison made a political cartoon about vaccines regarding the COVID-19 pandemic. On April 13th, 2021, a meme was uploaded to the /r/ToiletPaperUSA[4] subreddit, a subreddit dedicated to posting meme variants of Turning Point USA and politically adjacent content. The meme was an edit of a Garrison political comic that was trying to be a commentary on COVID vaccines and their safety but was instead turned into a person talking about cum, earning over 13,000 upvotes in six months (shown below).

Various Examples






Search Interest
Unavailable.
External References
All Videos
This gallery contains videos that may not be suitable for public viewing.
All Images 45 total
This gallery contains images that may not be suitable for public viewing.