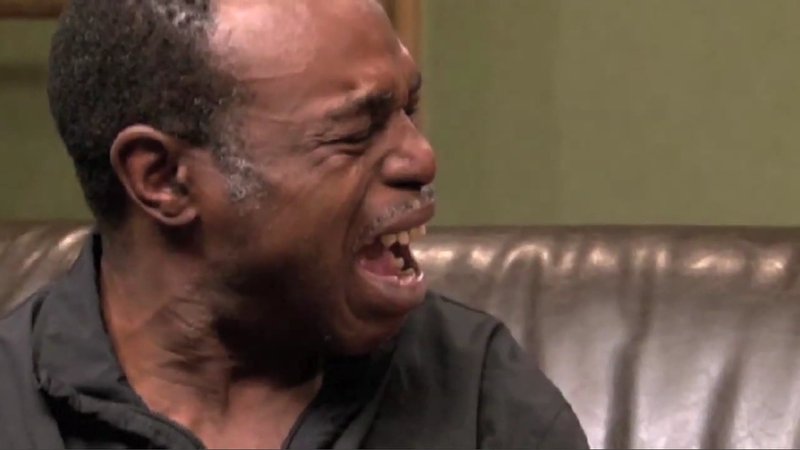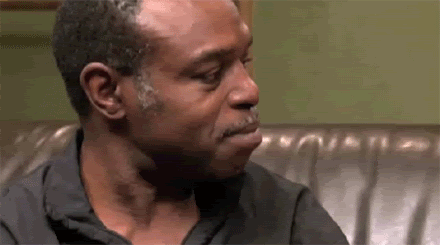 About
Best Cry Ever is a series of remix videos based on a scene from the reality TV show Intervention, in which former boxer Rocky Lockridge has an emotional breakdown as his son professes his love for him. Due to the unordinary nature of his high pitched cry, the video became a popular source for parodies and remixes on YouTube.
Origin
The original scene is a clip from the A&E reality show Intervention[1], which documents the life of someone suffering from an addiction. In the show, the subjects are led to believe they are being filmed for a documentary, but near the end of the episode, they are presented with an intervention staged by their family and friends, forced to choose between going into rehabilitation or being isolated from their loved ones.
In an episode that aired on April 5th, 2010, former boxer Rocky Lockridge[2] was profiled for his cocaine addiction that left him homeless. During the intervention, his son tells him that no matter how badly his dad treats him, he will still love him. The first video of this scene was uploaded to YouTube the next day.[5]
Spread
A shorter version of this clip entitled "Best Cry Ever"[3] was uploaded to YouTube on April 12th, 2010, which was posted to Reddit[4] that day, receiving only 273 points. The next day, it was shared on Best Week Ever[6] followed by Buzzfeed[7], Gawker[8], Break[9], Urlesque[10], and Perez Hilton[11] that week. In 2011, Best Cry Ever mashups were featured on CollegeHumor[19] and CBS News.[20]
Notable Examples
As of March 2012, there are over 50,000 results[12] for "Best Cry Ever" on YouTube. Additional instances can be found in the video gallery.
Personal Life
Rocky Lockridge was born on January 10th, 1959 and went into boxing as a teenager. Rated as a super featherweight[14], Lockridge won two amateur national competitions in the 1970s and in 1984, was named the World Boxing Association's world champion.[15] During his career, he won 44 out of 53 matches, with 36 of those knockout wins.[13] Lockridge retired from the ring in 1989 before he moved to Camden, New Jersey in 1993 after separating from his wife.[16] After the episode of Intervention aired, Lockridge decided not to go back to Camden[17], moving to Louisana. As of October 2011, he has spent two years sober.[18]
Death
On February 7th, 2019, Rocky Lockridge died aged 60 at his caregiver's home in Camden due to complications from a series of strokes and pneumonia. His passing was covered by several news outlets, including TMZ[21], Daily Mail[22], Philly[23] and LADBible[24].
On Reddit, several commemorative threads were started on various subreddits, including /r/dankmemes[25][26], /r/pewdiepiesubmissions[27] and /r/videos[28].


Search Interest
Search for Best Cry Ever peaked in May 2010, the month after the episode had aired and has recently been on the decline.
External References