DL / Down-Low (Gay Slang)
This submission is currently being researched & evaluated!
You can help confirm this entry by contributing facts, media, and other evidence of notability and mutation.
About
Down-Low, sometimes abbreviated to DL, is an AAVE and gay slang term used to describe men who identify as straight and publically date women but still seek out sexual relationships with other men in secret. The term was first popularized after it received widespread media coverage in the early 2000s and has since been used to refer to men outside of Black American communities as well.
Origin
The term "down-low" generally means to keep something on the low or to keep something private. It was originally used to describe men from African-American communities who have sex with both men and women but do not identify as gay or bisexual. However, "DL" behavior is not exclusive to Black communities.[1] The term was first popularised to the wider American public after a series of media companies covered the practice of being "DL" in 2001.[2][3]
On August 4th, 2004, an Urban Dictionary[5] user posted a definition for DL for the first time, which defined the term as "a gay male who claims to be straight but nevertheless frequents gay clubs and bathhouses to score gay sex" (seen below).

A 2006 Slate article identifies "Thugs4Thugs" and "DLBrothas" as internet chatrooms for DL men to talk and meet up.[4]
Spread
On May 26th, 2020, Twitter[8] user @saintalx posted a tweet that read, "DL MEN ARE NOT A PRIZE," gathering over 6,000 likes in three years (seen below, left). The tweet alludes to the notion that "straight-acting" DL men consider themselves to be more appealing than openly gay men. On December 1st, 2020, Twitter[9] user @LordeCali posted a tweet that attested to a similar sentiment, gathering over 1,000 likes in two years (seen below, right).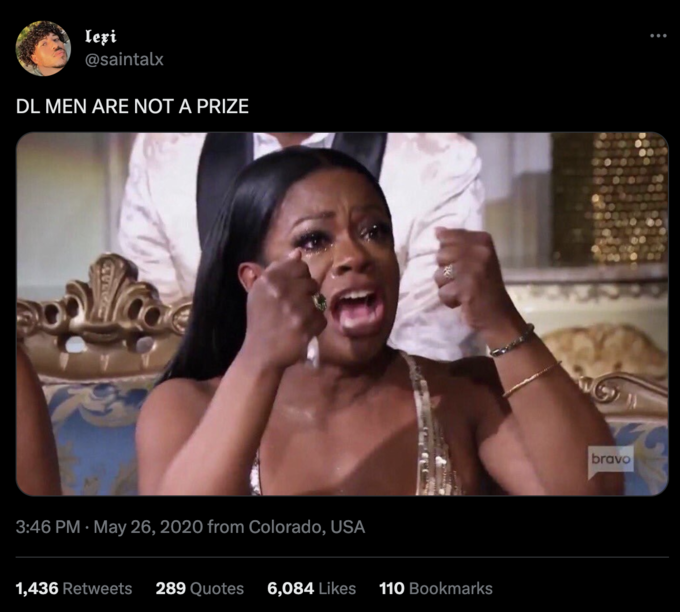 On August 14th, 2020, Twitter[6] user @Key0nte posted a tweet that read, "This why I don't fw DL niggas 💀," gathering over 3,000 likes in three years (seen below, left). On September 25th, 2020, Twitter[7] user @soberthots_ posted a tweet comparing two dating apps, gathering over 2,800 likes in three years (seen below, right).


Various Examples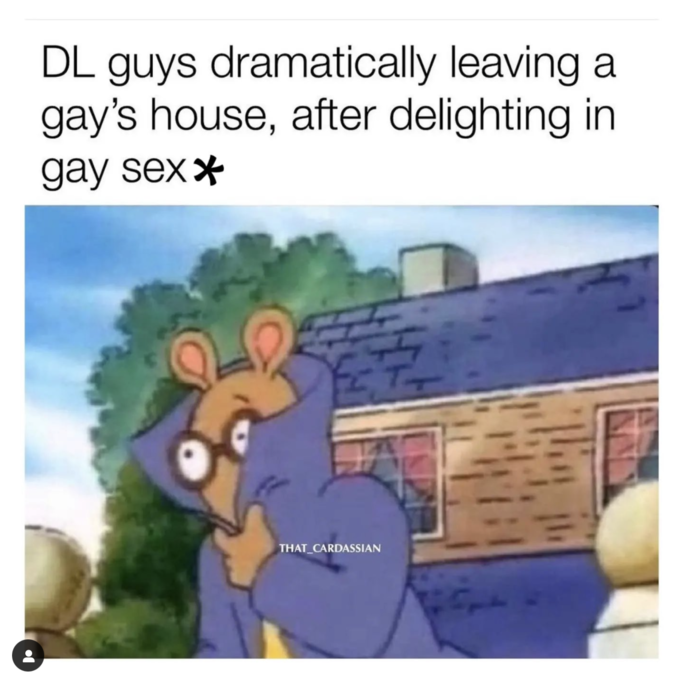 Search Interest
Unavailable.
External References
Recent Videos
There are no videos currently available.