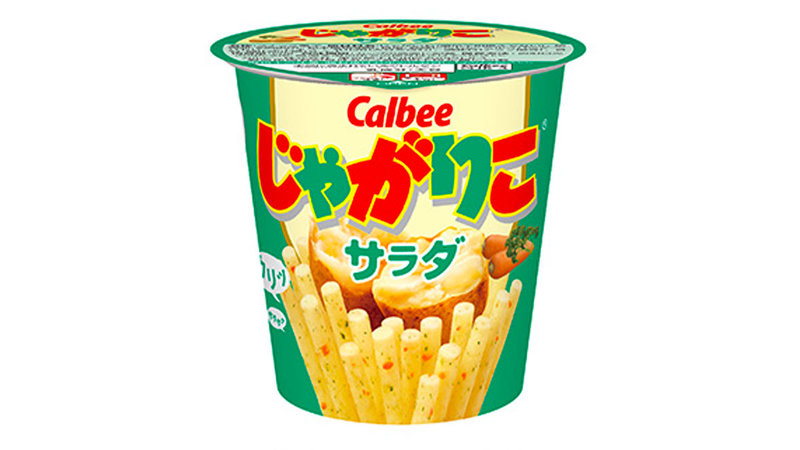 This submission is currently being researched & evaluated!
You can help confirm this entry by contributing facts, media, and other evidence of notability and mutation.
About
Jagariko Interview or Acting Skill Jagariko Interview (Japanese: 演技力じゃがりこ面接), sometimes translated as "Jagariko Challenge" or "Jagariko Performance Challenge" in English, is an interview game in which the interviewee answers each question with the name of the Japanese potato snack, "Jagariko" (じゃがりこ).
Origin
The originator of this game is Ringo (林檎), who uploaded an audio file titled "Acting Skill Interview by Jagariko" (じゃがりこで演技力面接) to a social music platform Nana on June 25th, 2015.[1] As of January 2020, it has been played over 190,000 times.
Acting Skill Jagariko Interview!
Now, please say "Jagariko" in the following situations that I suggest!
Feel free to act!
Here we go! Three, two, one!

When you're happy
When you're sad
When you're angry
When you're lonely
When you're jealous
When you're heartbroken
When you're arguing
When you're disappointed
When you're surprised
When you're exhausted
When you're freezing
When you're boiling
When you're sleepy
When you're eating?
When you're confessing
When you're expressing gratitude

To the person next to you
To someone far away from you
To one of your acquaintances
To a complete stranger
To your friends
To your partner
In your special technique
In a love beam

In the virtual world
In the real world
When you're hyped up
When you're feeling down
Like a Kansai person
Like a Kantou person
Like a English person
Like a Chinese person
Normally

Thank you very much! It was nice working with you!
Spread
The game became to be often played on Nana, another popular voice&song sharing platform MixChannel, Twitter and YouTube users around late 2017[2], which popularity was enough to be covered by online media.[3] Particularly, participation of many Virtual YouTubers since 2018 has increase its presence among otaku people who aren't familiar with those non-otaku SNS. According to a press release by Nana Music in December 2018, its service hosted over 18,000 posts tagged under "Jagariko Interview" at that point, and these had been played more than 800,000 times in total.[4]
On January 28th, 2018, Japanese video game developer Atlus published special movies that the voice actors for Persona 5 Yusuke Kitagawa and Futaba Sakura challenge the Jagariko Interview (Shown below).[5][6] These were made for an official collaboration campaign with Calbee, Japanese food manufacturing company producing Jagariko, and this Futaba's version soon turned into a popular source material for lip-sync videos on TikTok.[7]
Meanwhile, the background music of the game, "Trance Pop3", was originally provided for Nana exclusive use by Japanese musical instruments retailer Shimamura Gakki.[8] On March 23rd, 2018, the company published a blog post[9] and asked to give a notation of the music provider's name in the song's use outside of Nana. They also require users to contract the song's licence in advance except for non-commercial purpose.
Kizuna Ai Interview
Kizuna Ai Interview (キズナアイ面接) is a derivative version of Jagariko Interview invented by Virtual YouTuber Kizuna Ai on March 25th, 2018 (Shown below). As well as the original one, this online celebrity's version has been played among other YouTubers and VTubers on YouTube.[10]
Various Examples
Search Interest
[Not Available]
External References
Recent Images
There are no images currently available.