About
Pain Peko, or Pain-Peko, refers to an image of Hololive Vtuber Usada Pekora with an exhausted expression on her face, as well as a fake tweet from the Vtuber reading "pain-peko." Pain peko has become a popular catchphrase and post title among Hololive fans since 2020, used as a Hololive-themed version of the Pain format.
Origin
On September 5th, 2020, Redditor u/Xditslitfam_1209 posted to /r/Hololive,[1] "it hurts ぺこ" along with a photoshop combining an image of Hololive Vtuber Usada Pekora's exhausted face with a photoshopped tweet from her official Twitter page reading, "pain-peko," making reference to the Pain meme format (shown below). The post gained over 5,600 upvotes in seven months.

Spread
The phrase spread across /r/HoloLive over the next few months often as a post title, attributed with images and content that invokes a pained reaction. For example, on September 14th and October 5th 2020, Redditors u/TongueBiscuit and u/poitat0 made posts to /r/Hololive[2][3] titled "pain peko," the first showing a screenshot of the user missing a live stream, the second a piece of fan art depicting Pekora crying, garnering over 50 and 8,700 upvotes in roughly seven months (shown below, left and right). It remains a common phrase on the subreddit as of April 2021.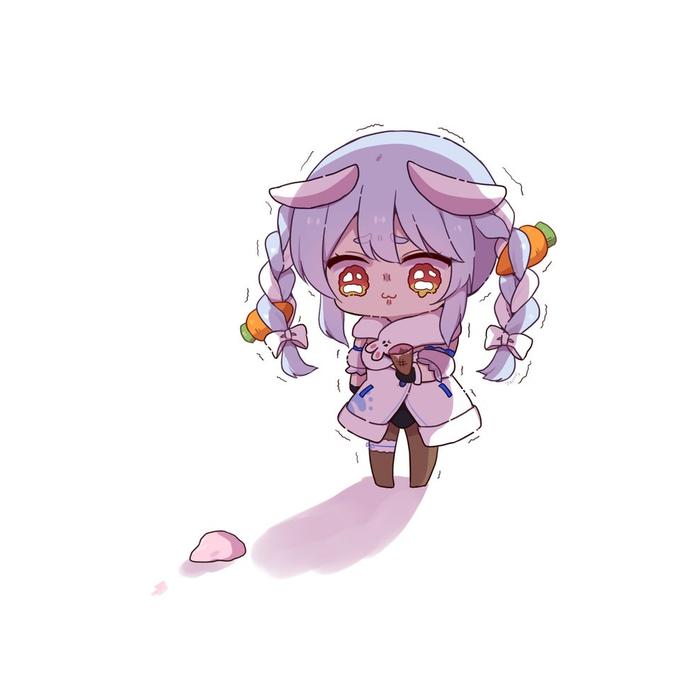 The phrase has continued to grow in popularity among Hololive fans throughout 2021. On December 27th, Facebook[4] page Hololive ホロライブ – VTuber Group posted a piece of fan art by Twitter[5] user @miannawzays with the caption, "This World shall know Pain-Peko!" garnering over 3,900 reactions and 870 shares in four months (shown below).

On April 15th, 2021, Twitter[6] user @FireSisterBee posted, "This background girl looks like she's having a Pain Peko moment" along with a screenshot from the anime series Isekai Maou, garnering over 1,400 likes and 180 retweets in a day (shown below).

Various Examples






Search Interest
External References