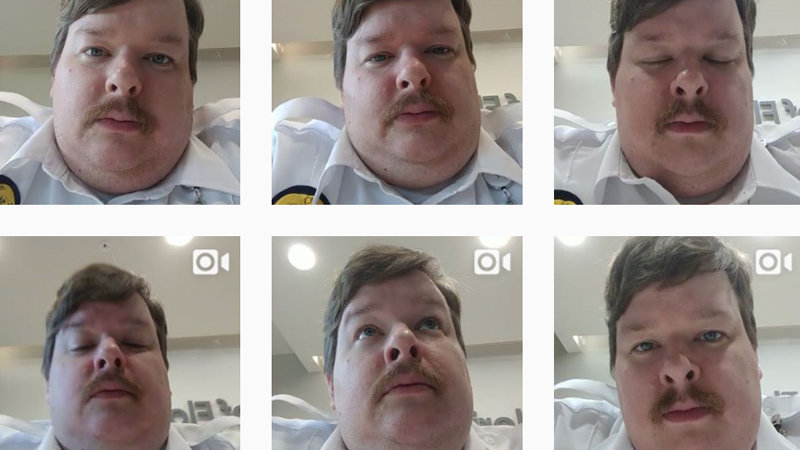 This submission is currently being researched & evaluated!
You can help confirm this entry by contributing facts, media, and other evidence of notability and mutation.
About
Paul Flart is the internet alias of a security guard named Doug who is known for recording short videos of his flatulence while working. The name is a parody of the 2009 comedic film Paul Blart: Mall Cop.
Origin
On March 25th, 2018, the Instagram [1] user "@paulflart" posted his first video (shown below) of his face while relieving flatulence. He captioned the video "Paul Blart is born." As of August 2018, the video has received more than 400 likes and 111,000 views.
Spread
On August 20th, 2018, YouTuber Brandon Clever posted a compilation of six months worth of Paul Flart's videos. They titled the video "Security guard documents farts at work for 6 Months." The post (shown below) received more than 825,000 views in four days.
The following day, Redditor [2] thriftSHOPhauler shared the compilation in the /r/videos subreddit. Within three days, the post received more than 23,000 points (78% upvoted) and 2,400 comments.
Two days later, on his Instagram page, Paul Flart posted a live video of himself being fired from his position as security guard. That day, Vimeo user Beckett Mufson posted the video (shown below) on Vimeo, and within 24 hours, the post received more than 69,000 views.
Several media outlets covered the viral video, including Vice, [3] The Daily Dot, [4] Mashable, [5] Yahoo [6] and more.
Search Interest
External References
Recent Images
There are no images currently available.