About
Banjo-Kazooie is a video game franchise developed by Rare, featuring the adventures of the lazy but kindhearted bear named Banjo and the snarky bird named Kazooie. The series features five games, which were published on Nintendo 64, Gameboy Advance and Xbox 360.
History
The percursor of Banjo-Kazooie began as a SNES game named Project Dream. It was supposed to star a boy named Edison, who fought against a pirate named Blackeye. The idea was scrapped due the development team Rare feeling that it was "too generic." The development then transferred the project onto Nintendo 64 and redeveloped it.[1] The first game, Banjo-Kazooie, was released on 29th June 1998 in North America, and on 17th July 1998 in Europe, where Banjo and Kazooie have to save Banjo's sister Tooty from the evil witch Gruntilda.

The sequel Banjo-Tooie was released on 20 November 2000 in North America and on 12 April 2001 in Europe, where Banjo and Kazooie must stop Gruntilda's sisters from restoring her original body. The third game Banjo-Threeie was supposed to come out on Gamecube, but it was reworked for a Xbox 360 game named Banjo-Kazooie: Nuts & Bolts, with Banjo and Kazooie competing against Gruntilda for the ownership of Spiral Mountain.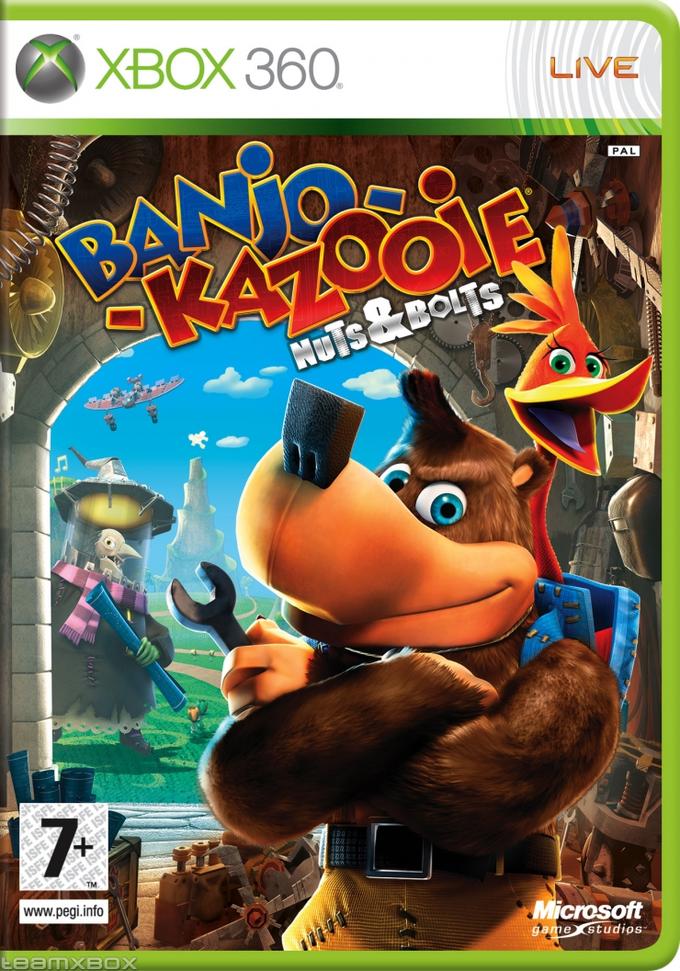 Reception
The series received positive reception from critics and gamers alike. However Banjo-Kazooie: Nuts & Bolts, which was still received positive reception, the fan reception was mixed due drastic changes of the franchise.
Impact
The Banjo-Kazooie series was the inspiration for the Playtonic Games (made out of former Rare employees) latest project Yooka-Laylee. Banjo and Kazooie themselves appeared on Rareware's last game on Nintendo 64, Conker's Bad Fur Day.
Fandom
There are over 8,809 results of Banjo-Kazooie on DeviantArt.
Search Interest
External References