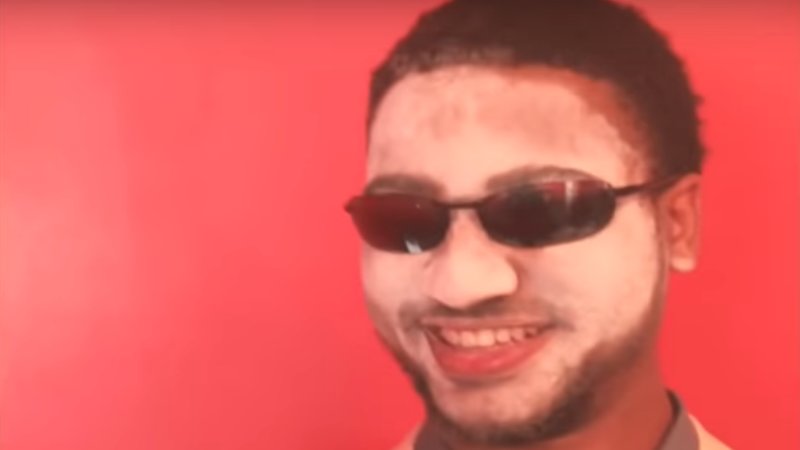 They Think That I'm Tom Cruise
About
They Think That I'm Tom Cruise refers to a lyric by rapper Bobby Shmurda from the song "Computers" by Rowdy Rebel. The lyric became a meme following a popular Instagram video where a black person films himself in white makeup while the lyric plays.
Origin
"They think that I'm Tom Cruise" comes from the song "Computers" by Rowdy Rebel featuring Bobby Shmurda. The song was uploaded to YouTube on October 24th, 2014 and gained over 31 million views (shown below).
Spread
On December 6th, 2014, Instagram and Vine user elitelife_kd[1] uploaded a video where he literally acted out the lyrics of the Bobby Shmurda verse. On March 13th, 2015, he uploaded the clip to YouTube, where it gained over 417,000 views (shown below). That same day, Bobby Shmurda reposted the video to his official Facebook page[2], with the caption "whoever dis guy is he nd asshole", a catchphrase that would later be associated with the video. Bobby Shmurda's repost would receive over 100,000 reactions and over 11 million views as of March 2018.
The song and video began seeing more parodies over the course of the following several years. On December 21st, 2015, YouTuber stardestroyer85 posted a remix of the ending of The Spongebob Movie, having Spongebob sing "They think that I'm Tom Cruise," gaining over 53,000 views (shown below, left). On July 18th, 2017, YouTuber MeechOnMars uploaded a horror film parody which featured elitelife_kd as Tom Cruise, gaining over 60,000 views (shown below, right).
On Tumblr, a popular post about a scene from The Dark Knight in which the character Harvey Dent can't recognize The Joker despite his white face paint until The Joker takes off a nurse's mask referenced the video, gaining over 58,000 notes (shown below).

On Facebook, numerous edits have been made with the video, with some replacing the music with something else. A Facebook page inspired by the like of ShitpostBot 5000 also exists titled ToolpostBot 2021,[3] which auto-generates a video with a different audio track every half hour has garnered over over 8,000 likes since its creation.
Various Examples
Search Interest
External References