About
Yellow Glasses Guy refers to a blurred photograph of a smiling man wearing yellow sunglasses. The photograph gained significant popularity as a reaction image in September 2018 and has been used in memes on Twitter and other online platforms in the following year.
Origin
On September 1st, 2018, musician Muyi Fre$co tweeted a joke accompanied with a blurred photograph of himself wearing yellow glasses and smiling, with the post gaining over 2000 retweets and 6000 likes in one year (shown below).[1] The photograph presumably was posted several hours earlier by Facebook page TweenCloud, with the post gaining over 800 likes and 5,200 shares (post no longer available).[2]


Spread
On September 3rd, 2018, actress Asia Jackson used the photograph for a tweet in which she commented on those critical of Nike featuring Colin Kaepernick in their ad campaign burning Nike attire (shown below).[3] The tweet gained over 41,500 retweets and 120,000 likes, prompting the further spread of the reaction image.

In the following year, the image has been used by users on Twitter as a reaction,[4] and also appeared in memes on Reddit and other platforms as a way to illustrate situations in which someone feels happy and/or is in luck.[5][6]
Various Examples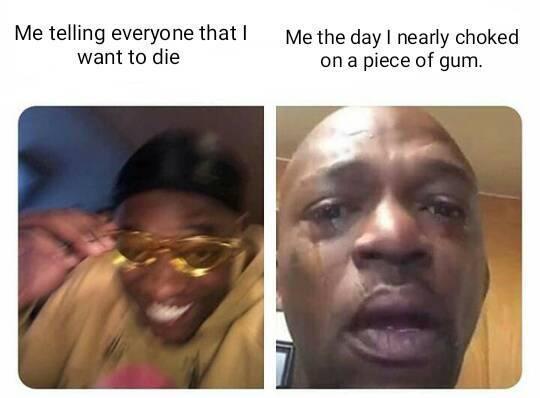 Templates


Search Interest
External References
Recent Videos
There are no videos currently available.