Last posted Jul 31, 2010 at 10:32AM EDT. Added Jul 26, 2010 at 07:57PM EDT
141 posts from 26 users
I don't hate this

Page get!
Last edited Jul 29, 2010 at 08:58PM EDT
I hate it when I lose the game
Imagine if out of nowhere, someone admitted that they actually hated lamp.
But if you didn't have a memory, you'd forget your password
I hate not being able to fall asleep.
I don't hate you, well you're ok, in other words:

I hate Germany. They need to pay big time for what they did during WWII
And in ww1 too.
And when they killed all the pagans.
And for invading rome..
I hate that type of cheese that has sheep shit in it.
i hate when people hate things
I hate scientology
If I had 15 dollars for every time someone said that in this thread, i'd be well on my way to getting StarCraft 2.
Which reminds me…
I HATE ZERG RUSHES!
i hate not knowing what scientology is
i hate knowing what scientology is
i hate you for knowing what scientology is
I hate what I've become

i love what i become

i hate when people do this to me

I hate when I'm the only one at parties doing this.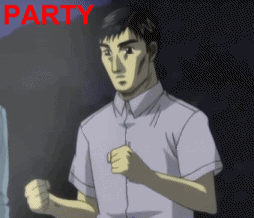 I hate it when I don't know how magnets work
I hate when on bfbc2, youve just destroyed both m com stations and it says "BASE TAKEN MOVE UP" oh except for those two medics in that building over there that are relentlesslly spawnkilling us
i hate people who abuse the word ''new fag''
but you know what i dont hate? i dont hate this:

What do I hate?
Motherfucking Iceland.
Those selfish bastards think they can get away by letting their huge-ass volcano run rampant, preventing planes from flying and shit.
They say,"Oh, no. It's a natural disaster. We can't do jack shit." Maybe you could do jack shit if you actually tried.
Bitchy little Iceland.
Do you know what else pisses me off about them? They have no army.
Those spineless little shits rely completely on the USA for protection, using us like a massive foreign condom.
There's a compiled list of even more reasons of why I hate Icelandic bastards, but I'd rather not bog down this thread with them. Unless, of course, you're one of them.
Last edited Jul 30, 2010 at 04:46PM EDT
@Jeane, Heyy!!! Your not black you cant say dat :'(
@Vlad, lmfao!!!!
@KDyEr, Well i look black so lol

I can say that cause I have a birthmark on my arm that is the size of a thimbprint… I just choose not to.. :)