PROTIP: Press 'i' to view the image gallery, 'v' to view the video gallery, or 'r' to view a random entry.
Warning: This page contains material that may be considered not safe for work.
This submission is currently being researched & evaluated!
You can help confirm this entry by contributing facts, media, and other evidence of notability and mutation.
About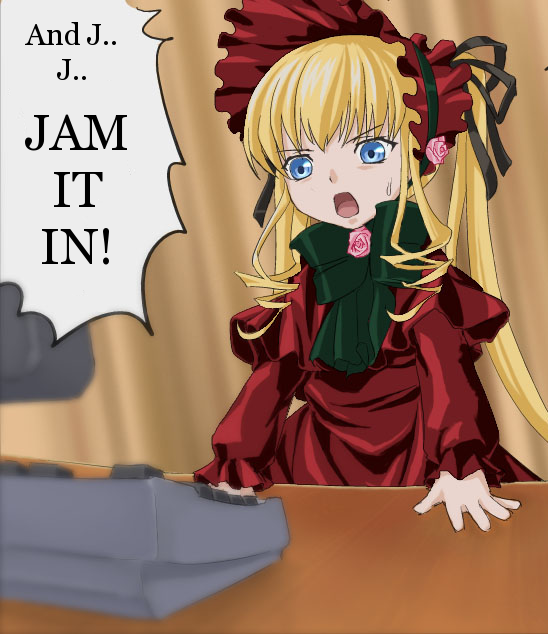 Jam It In!, vagOOO, and pOnOs are exploitable phrases stemming from an awkwardly translated hentai doujin, in which the Fate/Stay Night character Saber asks her master Shirō to restore her magic by "putting his ponos to her vagooo, and then J-J-JAMMING IT IN."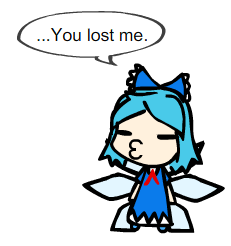 On the other hand, the phrase/image You Lost Me became a response to any sexual innuendo, mocking Shirō's confusion about what Saber was asking him to do.
These phrases made their first appearance on "4chan's":knowyourmeme.com/memes/4chan /a/ board before later spreading to the infamous /b/ board.
(See also: how is babby formed)
Origin
The catchphrases originate from page 18 of Hiroyuki's hentai doujin, Platonic Magician H, based off the popular visual novel Fate/stay night. It is the same series famous for "People Die If They Are Killed,":knowyourmeme.com/memes/people-die-if-they-are-killed MOU IKKAI, Gar, and Unlimited ______ Works.
In it, Shirō Emiya is asked to replenish his servant's (Saber's) magic, but Shirō is apparently clueless about sex, and needs Saber and Rin Tōsaka to help him out. Hilarity/WTFness ensues.
You Lost Me comes from the first panel of one of veloxiraptor's comics about Fate/stay night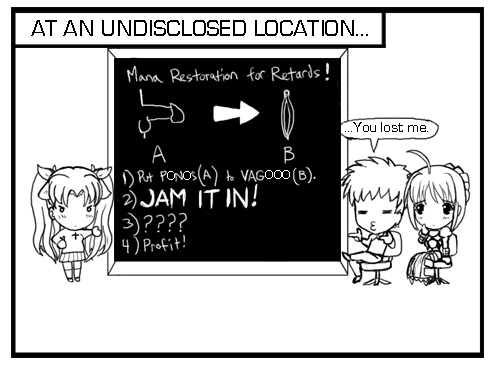 Google Insights
Spread
SnoopyCool's "scanlation":en.wikipedia.org/wiki/Scanlation was released in early 2006.
- RO Empire Forums (17 Aug 2006)
- Archived 4chan Thread (16 Jun 2007)
- Fate / Master Idea Notes (6 Sep 2009)
Most instances of the catchphrase occur as a simple response to a variety of threads, rather than any specific threads dedicated to the catchphrase.
External Links
- Lurkmore Wiki
- tv tropes
- Green Oval
Recent Videos
There are no videos currently available.
Facebook Comments