PROTIP: Press 'i' to view the image gallery, 'v' to view the video gallery, or 'r' to view a random entry.
This submission is currently being researched & evaluated!
You can help confirm this entry by contributing facts, media, and other evidence of notability and mutation.
(Work is currently being made on this entry, if you would like to help out please request editorship.)
About
Bruce Lee, born "Lee Jun-Fan" on November 27th, 1940, was a Chinese American actor, martial arts instructor, film director/producer, screenwriter, philosopher, and most importantly, founder of the Jeet Kune Do martial arts movement. Bruce Lee remains the greatest martial arts icon and key figure of modern popular culture of the 20th century.
Personal Life
Hong Kong
Lee was born in San Francisco. Approximately, one year later he returns with his family to Kowloon in Hong Kong. He was the son of Lee Hoi Chuen , a singer with the Cantonese Opera, and his mother, Grace Ho (who was in fact half Chinese and half Caucasian). At the age of 5 he already begins appearing in children's roles in minor films. At the age of 12, Bruce commenced attending La Salle College , and was later beaten up in a street gang fight (these fights were often organise by different gangs). This inspired him to take up martial arts training under the tutelage of "Sifu Yip Man" who schooled Bruce in wing chun kung fu for a period of approximately five years. This was the only formalized martial arts training ever undertaken by Lee. The talented & athletic Bruce also took up cha-cha dancing, and at the age of 18 won a major dance championship in Hong Kong.
USA


However, his temper and quick fists got him in trouble with the HK police on numerous occasions, and his parents suggested that he head off to the United States. Lee landed in San Francisco's Chinatown in 1959 and worked in a relative's restaurant, however he eventually made his way to Seattle, Washington where he enrolled at university to study philosophy, and found the time to practice his beloved kung fu techniques. In 1963, Lee met Linda Emery (later his wife) and also opened his first kung fu school at 4750 University Way. During the early half of the 1960s, Lee became associated with many key martial arts figures in the

USA

including kenpo karate expert Ed Parker and tae kwon do master Jhoon Rhee. He made guest appearances at notable martial arts events including the Long Beach Nationals.
Movies & Television Shows
Raised in San Francisco, California, Hong Kong, and Seattle, Washington, Lee had gained his first American audience with a groundbreaking role as Kato , the sidekick on the 1966-67 TV series The Green Hornet . Eager to challenge Hollywood's stereotypical images of Asian Americans, he returned to Hong Kong and ultimately developed his own style of kung fu. On the strength of his film, Enter the Dragon (1973), Lee returned to the attention of American audiences and posthumously ushered in a new era of cinematic art. Stars such as David Carradine, Chuck Norris, Jean-Claude Van Damme, Steven Seagal, and fellow Hong Kong martial artist Jackie Chan would follow his example, making Lee the father of an enduring style of action hero.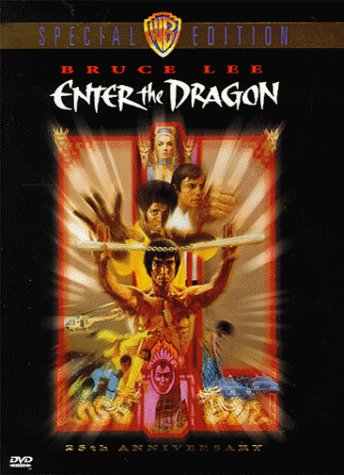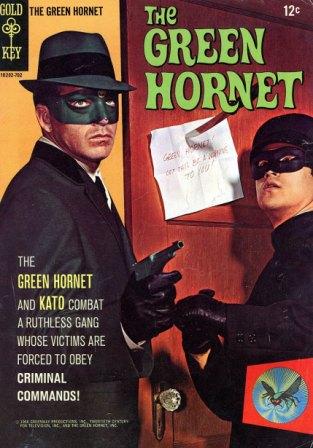 Other notable movies he starred in :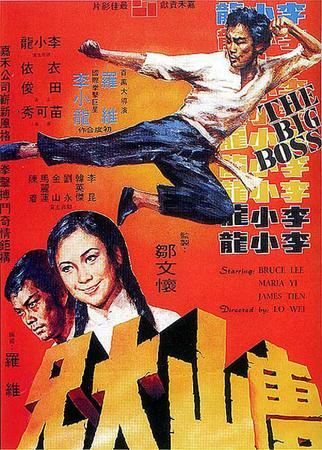 * The Big Boss
* Fist of Fury
* Enter the Dragon (Also starring Chuck Norris)
Trade Mark
Every Star has a distinctive sign or indicator to distinguish himself from the others.
Here are a couple of Bruce Lee's most memorable trade marks that are still used in today's film industry :
Often had a scene in his films where in a fight, he gets wounded. Standing stunned, he tastes his own blood and then he goes berserk wiping out any opponent in his path.

Made animal sounds when he fought to unnerve his foes and focus his strength.

Use of Jeet Kun Do, a form of martial arts he invented himself in which freedom of reaction was far more important than rigid form.

Bowl haircut.

Lightning fast moves and reflexes.

Extremely well defined body and muscles.

Personal Quotes
Although Bruce Lee is best know as a martial artist, he also studied philosophy and drama at the University of Washington. He was well-read and had an extensive library. His own books on martial arts and fighting philosophy are known for their philosophical assertions, both inside and outside of martial arts circles. His eclectic philosophy often mirrored his fighting beliefs, though he was quick to claim that his martial arts were solely a metaphor for such teachings. He believed that any knowledge ultimately led to self-knowledge, and said that his chosen method of self-expression was martial arts.
The following quotations reflect his fighting philosophy :
"Be formless… shapeless, like water. Now you put water into a cup, it becomes the cup. You pour water into a bottle; it becomes the bottle. You put water into a teapot; it becomes the teapot. Now water can flow, or creep or drip or crash! Be water, my friend…"
"All types of knowledge, ultimately leads to self knowledge"
"Use only that which works, and take it from any place you can find it"
"Do not deny the classical approach, simply as a reaction, or you will have created another pattern and trapped yourself there"
"Quick temper will make a fool of you soon enough"
"I always learn something, and that is: to always be yourself. And to express yourself, to have faith in yourself. Do not go out and look for a successful personality and duplicate him"
"It's not the daily increase but daily decrease. Hack away at the unessential"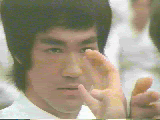 Physical Feats
Lee's phenomenal fitness allowed him to perform numerous exceptional physical feats.
Training every day, studying and experimenting on how to improve his body.
He would also constantly reexamine his martial art in order to perfect it.
Bruce Lee's Influence on Pop Culture
Not only did he introduce chinese martial arts to the West, but he also changed the way chinese minorities were seen abroad. Giving hope and inspiring other ethnic groups to express themselves freely. Breaching that cultural gap between East & West. Through his martial arts & philosophy, he encouraged millions of people to be a better person, to follow one's dream, even until today. He has been referenced in countless ways and fields. This is how Bruce Lee changed the world of film, philosophy, martial arts, music and physical fitness.
Two great documentaries on how much of an impact Bruce Lee truly was as a cultural phenomenon:
"How Bruce Lee Changed The World (trailer)"
"I am Bruce Lee (trailer)"
He has often been an inspiration for the creation of various fictional movie, tv serie, and video game characters:
Mighty Guy Sensei and his faithful student Rock Lee (In Naruto)

Fei Long (In Street Fighter)

Marshall Law (In Tekken)

Liu Kang (In Mortal Kombat)

Empty Hand or Lightning Hand (In Shaolin Soccer)

Beatrix Kiddo (In Kill Bill, her outfit was a clear tribute to Bruce Lee)

Bruce Lee & Advertisement
Even after his death, society still recognizes him as the "best". If you're looking for a reference of strength, sleekness, speed and power, Bruce Lee is short hand for all of those things. They are trying to sell an image of perfection, and that is why when portraying Lee in their advertisements it shows that their products are as good as him. "The Bruce Lee brand" was and still is effective when advertising. The great thing about this is that it is promoting both Bruce Lee & his movies as well as their product. Bruce Lee sells.
Here are several examples of these "Bruce Lee Inspired Ads" :

Bruce Lee's Legacy
Bruce Lee's influence is still strong until this day. A man who died at the age of 32. He brought martial arts to the West and introduced a whole new way of living through his philosophy. Bruce also instructed several World Karate Champions including Chuck Norris, Joe Lewis, and Mike Stone. Between the three of them, during their training with Bruce they won every karate championship in the United States. That being said, Chuck Norris would've probably never become as popular as he is at present. Bruce Lee was named by Time Magazine as one of the 100 most influential people of the 20th century. In 2004, UFC president Dana White credited Lee as the "father of mixed martial arts". Lee has inspired & touched numerous individuals, ranging from celebrities to ordinary folks. He made us understand that we are all human beings and that we should seek to be ourselves alone. There is truly so much that Burce Lee has left to this world, which my words alone cannot fully express. Having brought together multitudes of people from different backgrounds for one sole common point, Bruce Lee. A true pioneer of his time. Both documentaries that I have left above fully explain the facts.
Famous Bruce Lee Inspired YouTube Videos
These are a few examples of popular Bruce Lee referenced videos. This is the result of my research.
Bruce Lee vs Iron Man

Bruce Skywalker

Bruce Lee – Ping Pong

Bruce Lee goalkeeper

Bruce Lee – High speed painting

Bruce Lee – Kung Fu Fighting

And many more ! YouTube is filled with them.
Search Interest
Facebook Comments