This submission is currently being researched & evaluated!
You can help confirm this entry by contributing facts, media, and other evidence of notability and mutation.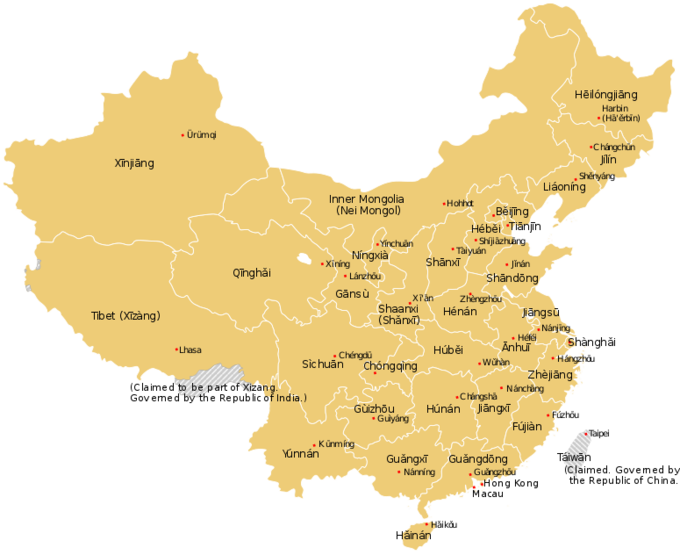 About
The People's Republic of China is a country located in southeast Asia. It is home to over 1.3 billion people, making it the most populous country in the world. The landmass incorporated by the Chinese government has been home to some of the oldest civilizations in the world. China is one of the largest countries in the world, and is also one of five permanent members of the United Nations security council. China is currently ruled by the Communist Party of China, headed by General Secretary Xi Jinping. It is criticized as a dictatorship in Western media.
History
China as a unitary country has existed in several incarnations for several thousand years. The current incarnation of China's government was founded in 1949 during World War II by Mao Zedong and the Communist Party of China, after what's referred to as the people's war.
Online presence
The internet in China is heavily censored by the Communist Party. However, as it's the most populous country on Earth, China is one of the most connected countries on the planet, with over 38% of its 1.3 billion people having access to the World Wide Web.
Search interest