PROTIP: Press 'i' to view the image gallery, 'v' to view the video gallery, or 'r' to view a random entry.
Warning: This page contains material that may be considered not safe for work.

About
POMF is a sound effect and onomatopoeia describing the sound someone makes as they fall onto a bed or a similar surface. It is commonly described through the symbolia =3 and combined with the catchphrase "What are we gonna do on the bed?". On the internet, the term has gained usage in both verbal and image variations and is often used as an exploitable.
Origin
The term, the symbolia, and the catchphrase all originate from the Loli Hentai Manga The Light of Tsukimi Manor (月見草のあかり) by Inuboshi (犬星), which was first published in the September 2010 volume of COMIC MEGAMILK (コミックメガミルク). The manga depicts a young girl, Akari, being tricked into having sex with three students. The original scene comes from the second chapter of the manga.


Spread
POMF originally started becoming popular in loli threads on 4chan, but later saw the most usage in threads on the anime and manga board, /a/, although it still appears in other boards on occasion. Archived references to POMF appear as early as January 25th, 2011,[1] although it had been used before that. POMF general threads can be found as early as February 15th, 2011.[2][3] On DeviantArt, searching for Pomf generates nearly 300 results as of July 23rd, 2012.[4] Several instances can also be found on Tumblr.[5] In the My Little Pony: Friendship is Magic fandom, POMF is used as an onomatopoeia to describe the flaring motion of a pegasus getting a wingboner, which is considered the pony equivalent to a human's erection.

Notable Examples
Images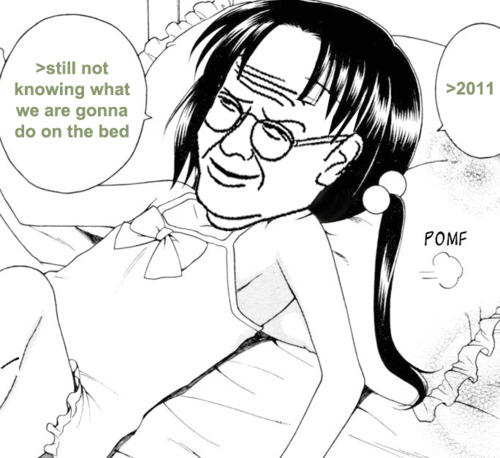 Videos
Search Interest
External References
Facebook Comments