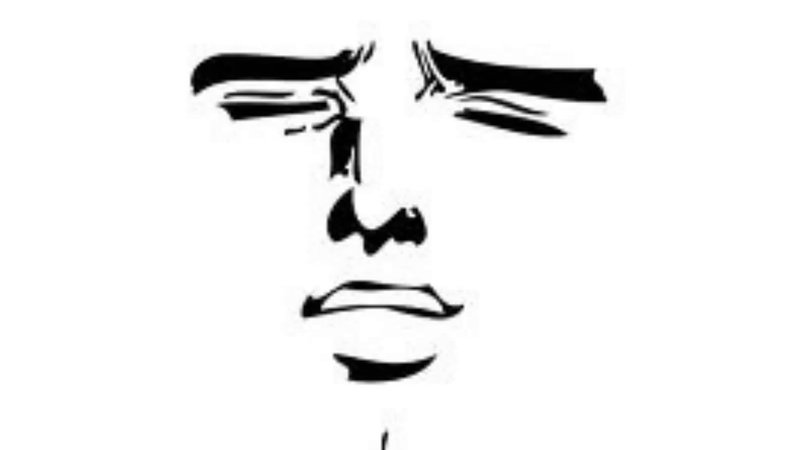 This entry contains content that may be considered sensitive to some viewers.
About
Yaranaika? (Japanese: やらないか?) or "Shall we do it?" is a popular catchphrase meme that stems from the opening dialogue in Kuso Miso Technique, a Geikomi manga drawn by Yamakawa Junichi. The manga title literally reads "Shit Soup Technique" in English. In this scene, Masaki, an average college student, is walking through the park when he crosses eyes with Abe, an older mechanic sitting on a bench. Upon seeing him, Masaki says to himself "Uh oh, hot guy!" while Abe promptly unzips his jumpsuit, reveals his genitals and asks, "Shall We Do It?" while making a suggestive countenance. Online, memers use the scene for parody videos and reference the scene on various imageboards.
Origins
First published in 1987, Kuso Miso Technique appeared in the second issue of Barakomi, a Japanese gay-interest magazine.[1] Over a decade later in 2002, scanned images of the vintage Geikomi began circulating via online imageboards and by popular demand, the full-length version was uploaded on Futaba Channel in 2003 (shown below, left).[2] Subsequently, the manga evolved into a full-blown internet meme on sites like NND and 2channel, using the faces of the characters in the scene and repurposing and recontextualizing the drawing (example below, right).


Spread
Throguhout the 2000s, video parodies of the scene spread on YouTube [3] and Nico Nico Douga. [4] For example, on September 15th, 2007, YouTuber Fuuh posted "Okkusenman Female Kusomiso Version." In the video, a female narrator recites Kuso Miso Technique with female characters. The post received more than 529,000 views in less than 14 years (shown below, left). The following year, on April 22nd, YouTuber Marcia Lizana posted an animated version of the scene, which received more than 500,000 views in less than 13 years (shown below, right).
Throughout this period, memers also used the faces of the characters from the manga in various image edits, which hinted at sexual congress between inanimate objects. For example, on April 26th, 2008, DeviantArt [5] user Thilath shared an image of the number 34 that features the faces in a reference to the internet axiom Rule 34 (shown below).

Various Examples
Search Interest
External References