PROTIP: Press 'i' to view the image gallery, 'v' to view the video gallery, or 'r' to view a random entry.
This submission is currently being researched & evaluated!
You can help confirm this entry by contributing facts, media, and other evidence of notability and mutation.

About
Gran Turismo is a racing game that most people cherish for its simplistic gameplay (Until Gran Turismo 4), beautiful graphics, and simple controls, starting way back in the PlayStation Era, it got an unexpected reputation, and was loved by many people.
Playstation 1 Era (History)


It all started back in 1992 when racecar driver Kazunori Yamauchi and seven other people started to work on the original Gran Turismo, this project was in development for five years, 180 licensed cars were in the game, and the game sold more than 10,000,000 Million copies, after that Gran Turismo 2 was immediately in development, the game took 2 Years to finish and had 650 licensed cars in the game, it was the last Gran Turismo game for the PlayStation 1 to ever come out.
Playstation 2 Era (History)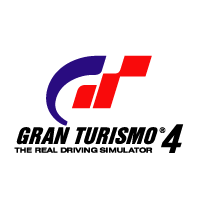 Another Gran Turismo game didn't release until 2001, Gran Turismo 3: A-Spec was released and it was a hit, the game was sometimes regarded by many fans as the best Gran Turismo ever, this was because of its stunning graphics for a game that was released in 2001, where most other games were still improving in graphics, gameplay, and technical functions, Gran Turismo 3 did have at least one little flaw, that was the shortage of cars, but this was only because the Polyphony Digital team worked on the graphics, more than adding cars, but still people didn't really care about that, the game was simple, and fun.
Another thing to note was Tourist Trophy, which was a spin-off of Gran Turismo 4, Tourist Trophy, simply to put it in a nutshell, is a real riding simulator (or A racing game with only bikes) it was well met with good reviews, and was liked by many fans of the Gran Turismo series, but sadly (although being a spin-off) contained the least amount of licensed vehicles in the Gran Turismo series, (Gran Turismo 1 being the real least amount of cars because it isn't a spinoff).
After Gran Turismo 3, Gran Turismo 4 was in development, it was to be an improvement of Gran Turismo 3, being in production for about a good 3 years, a lot of things were changed in GT4, it was no longer simple, it had more cars, Used Cars were back again, 6 Unique black cars were in the game, and there were more realistic tracks.
Playstation 3 Era (History)


Sooner after awhile, Gran Turismo 5 was released, and it wasn't liked as much by the fans, but was still liked a lot, it was a bit too complex for casual gamers, and looked further into the actual simulation genre.
After some time, Gran Turismo 6 was finally released and was met with good reviews by many people, although some people hated some of the mechanics in GT6 received by many users, it still was liked by most fans, while some criticized it for various reasons. It also was extremely close to acting like a real racing simulator.
Reception
The Gran Turismo series was a hit, most people say that Gran Turismo is one of the best series in the gaming industry, selling over 56,000,000 Million copies worldwide, Gran Turismo also started a lot of other realistic driving simulators, its rival being Forza Motorsport, and right now people are arguing about which is better, Gran Turismo or Forza Motorsport, in this case, people agree more on Gran Turismo 6 more than Forza Motorsport 5.
(Negative Responses) Reception
After Gran Turismo 6's release, some people are starting to make bad responses about it, most of then are true and some of them are just opinions, most people wonder if some things will become fixed, as people had problems with Gran Turismo ever since GT4, some of these problems are about Tire Problems, Weight Problems, If it really delivered, and Some cars being better than other cars. Some people have the same problems with Forza Motorsport 5, as for the fact that they all really hate the amount of paying you need to do.
Search Interest
Recent Videos
There are no videos currently available.
Facebook Comments