This submission is currently being researched & evaluated!
You can help confirm this entry by contributing facts, media, and other evidence of notability and mutation.
About
Microsoft is an American consumer electronics company known for creating the Windows personal computer operating system (OS) which became the most widely-used OS worldwide with over 90% market share.
History
Microsoft was officially established by founders Bill Gates (shown below, right) and Paul Allen (shown below, left) on April 4th, 1975, with Gates as the company's CEO. In 1979, the company moved its headquarters to Bellevue, Washington. In 1980, Microsoft released a version of the Unix OS named Xenix. In August 1981, Microsoft released the MS-DOS OS, which became the main operating system for IBM personal computers.

Windows
Windows 1.0 OS was released on November 1985 as an extended version of MS-DOS, which featured a variety of built-in applications, including Calculator, Calendar, Paint, Notepad and Terminal. In December 1987, Windows 2.0 was released, leading Apple to file a lawsuit against Microsoft for copyright infringement. On August 24th, 1995, Windows 95 was released, including the Comic Sans font that was supplied with each subsequent version of Windows. On June 25th, 1998, Windows 98 was released, followed by Windows ME in September 2000. On October 25th, 2001, Windows XP was released for retail sale, selling an estimated 400 million copies within the first five years.[5] On November 30th, 2006, Microsoft released the Windows Vista OS, which was criticized for having performance issues and restrictive licensing terms. On July 22nd, 2009, Windows 7 was released, receiving more favorable reviews than its predecessor. On October 26th, 2012, Windows 8 was released to mixed reviews due to its revamped interface designed for touchscreen devices.
MS Paint
Paint (sometimes called Microsoft Paint or MS Paint) is a graphics painting program that has been included in all versions of the Microsoft Windows. Its simplicity of usage and the lack of advanced image manipulation features made art created on the program distinct due to its amateur feel and lack of detail.
Microsoft Office
On November 19th, 1990, the Microsoft Office desktop application suite was released, which included the applications Microsoft Word, Microsoft Excel and Microsoft PowerPoint. In 1997, the default animated character Clippit, better known as Clippy, was released in the English version of Microsoft Office Assistant, an interactive user's guide that came pre-installed with Microsoft Office bundles until 2003.

Internet Explorer
Internet Explorer (often abbreviated as IE) is a web browsing software that is included in all versions of Microsoft Windows Operation Systems since Windows 95. Though once regarded as the most widely used web browser, being utilized by more than 95% of all web browsers at its height in 2002 and 2003, the popularity of Internet Explorer began to decline after the launch of other browsing applications like open source Mozilla Firefox, Apple Safari and Google Chrome in the following years. Due to its enduring association with novice Internet users, or noobs, Internet Explorer has been a popular subject of parodies and ridicule on the web.
Xbox
Xbox is a gaming brand distributed by Microsoft that was launched in 2001, with consoles in the sixth through eighth generations. The brand also incorporates an online service known as Xbox Live, which allows users to play multiplayer games over the server as well as download new content.
Bing
On June 1st, 2009, Microsoft launched the Bing web search engine as a competitor to Google. The search engine was subsequently integrated with both Facebook and Apple search.
Online Presence
On February 12th, 2006, the Microsoft YouTube[4] channel was launched, gaining over 13 million video views and 192,000 subscribers in the first nine years. In January 2007, the official Microsoft Facebook[2] page was created, which garnered upwards of 4.2 million likes in eight years. On January 25th, 2008, the /r/microsoft[1] subreddit was launched for discussions related to the company. On September 14th, 2009, the @Microsoft Twitter[3] feed was launched, which gathered more than 4.5 million followers in the next five years.
Related Memes
Blue Screen of Death
Blue Screen of Death (also shortened as "BSoD") refers to the notorious "stop error" message displayed in Microsoft Windows operating systems. Because the BSoD message indicates an unrecoverable system crash or freeze and leaves the user no option but to reboot the computer, the blue screen has been both feared and ridiculed by Windows OS users ever since its introduction through Windows 3.1 in March 1992.

Delete System 32
Delete System32 is a popular trolling scheme used to hoax inexperienced PC users into deleting the Windows system directory called System32. It is essential to the running of the Windows OS since the release of Windows 95.
Microsoft Sam Can't Say Soi
Microsoft Sam Can't Say Soi is a series YTMND pages and YouTube videos mocking the default male voice in the Windows 2000 text-to-speech application.
Microsoft XP Bliss Wallpaper
Microsoft XP Bliss Wallpaper refers to edits and parodies made to the image of a rolling green hill and a blue sky that acts at the default Microsoft XP desktop background image.

Steve Ballmer Monkey Dance
Steve Ballmer Monkey Dance refers to video footage of Microsoft CEO Steve Ballmer jumping around enthusiastically during the opening of his presentation at Microsoft's 25th Anniversary event in September 2000. Along with another conference footage of Ballmer repeatedly chanting the word "developers!" on stage, the video was uploaded onto YouTube in March 2006 and has since spawned a number of remixes and parodies mocking Ballmer's over-the-top delivery (the video was since deleted, shown below is a different upload that includes the aforementioned clips).
Windows 7 Launch Party
In September 2009, Windows released a "Windows 7 Launch Party" advertisement to promote the Windows 7 OS, which featured a group of Windows enthusiasts providing instructions on throwing a Windows 7 launch event (shown below). The commercial was criticized by many for being cringeworthy and inspired a series of remix videos mocking the premise of the ad.
Microsoft Ad Photoshop Controversy
Microsoft Photoshop FAIL Controversy refers to an incident involving a photoshopped Microsoft advertisement in which a black man's head was replaced with a white man in the Polish version of the ad. The discrepancy between the images caused many to accuse the multinational corporation of racism and inspired the creation of many photoshopped variations of the image.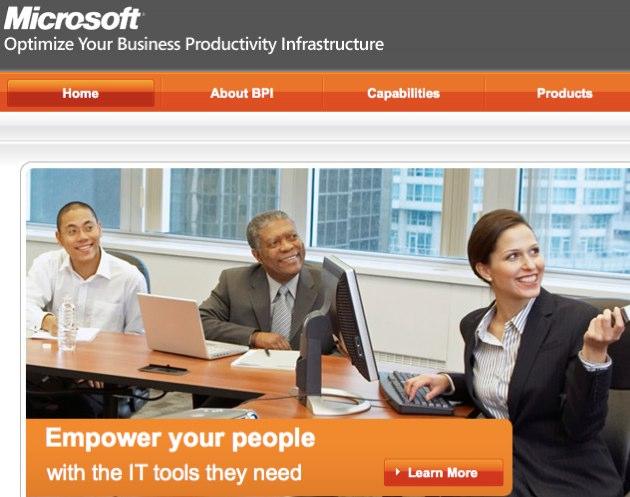 Search Interest
External References