PROTIP: Press 'i' to view the image gallery, 'v' to view the video gallery, or 'r' to view a random entry.
This submission is currently being researched & evaluated!
You can help confirm this entry by contributing facts, media, and other evidence of notability and mutation.
About
">tfw no gf" is an abbreviated expression for "that feeling [I get] when [I have] no girlfriend" often used in online discussions and comments to describe one's fragile emotional state as a result of loneliness and lack of companionship. Most commonly found in greentext posts on 4chan, the phrase can be seen as an expression of self-pity or commiseration over being single, in a similar vein to other lonely characters like Forever Alone, That Feel Guy and the Sad Frog characters.
Origin
The earliest archived thread containing the phrase ">that feel when no gf" was submitted to the /jp/[1] (otaku culture) 4chan board on September 23rd, 2010.

Spread
On February 23rd, 2011, the phrase "that feel when no gf" was paired with an image of the That Feel Guy in a post on 4chan's /a/[2] (anime and manga) board (shown below).

On April 5th, 2012, YouTuber Bernd Meier uploaded a video titled "That feel when no girlfriend," featuring a photoshopped image of the That Feel Guy playing a guitar accompanied by a song about being "forever alone". In the first two years, the video accumulated over 118,000 views and 1,000 comments (shown below, left). On June 9th, the tfwnogf YouTube channel was launched, which contains videos with photoshopped images of That Feel Guy accompanied by dramatic background music (shown below, right).
)
On August 10th, the website TfwNoGF[4] was created, in which users can submit emotional green text stories and images featuring That Feel guy. On the following day, Urban Dictionary[3] user Anonymous8223 submitted an entry for "tfw no gf," defining it as a "statement of sorrow." On August 16th, 2013, a Facebook[6] page titled "That Feel When No GF" was launched, which highlights various "tfw no gf" image macros. On June 27th, 2013, the men's interest blog New Age Man[7] published a compilation of That Feel Guy images titled "Do You Know That Feel When No GF?" (shown below).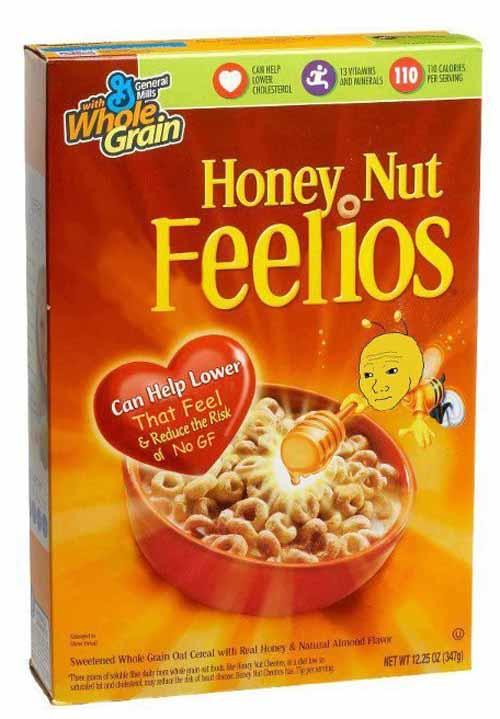 Various Examples






Search Interest
External References
Facebook Comments