PROTIP: Press 'i' to view the image gallery, 'v' to view the video gallery, or 'r' to view a random entry.
About
"Thinking with Portals" or "Now You're Thinking With Portals" is a catchphrase often used with photoshopped images depicting how the concept of the portals from Valve's Portal series can be applied to real life. It also serves as a synonym for the English idiom thinking outside the box[8], or finding an unconventional but ultimately successful solution to a difficult problem. Sometimes, the photoshopped images simply depict the possibilities for amusement portals would offer. Alternatively, unedited photographs of optical illusions can be used to illustrate the theory of portals.
Origin
The phrase "thinking with portals" stems from the single-player first-person puzzle-platform video game Portal released by Valve in October 2007. The game primarily comprises a series of puzzles that must be solved by teleporting the player's character and simple objects using the "Aperture Science Handheld Portal Device,"[9] a special type of gun that can create inter-spatial portals between two flat planes. The game's unique physics allow momentum to be retained through portals, requiring creative use of portals. The phrase "Thinking with Portals" was first introduced in 2006 with the teaser trailer which ends with GLaDOS telling the viewer "now you're thinking with portals."
Spread
The first online mention of "Thinking with Portals" can be attributed to the domain name of the Portal community ThinkingWithPortals.com[1], which launched on October 3rd, 2007. Nine days later, on October 12th, the webcomic Penny Arcade published a strip[10] showing Gabe using portals to infinitely ride down a slide.
</a
The phrase was used again a few days later as the title of a Photoshop Phriday post on Something Awful[2] on October 19th, 2007. The article featured a compilation of photoshopped images from Something Awful users demonstrating the potential usage of portals in real life, inspiring a series of response images from the readers. Also in 2007, a discussion on what one would do with a portal gun appeared on the Escapist forums[11], and two pieces of fan art about thinking with portals were shared online, one created in papercraft[12] (below left) and the other in Lego blocks[13] (below right).
Throughout the next several years, the phrase was used in discussions on Newgrounds[14],Game Informer[17] and World of Warcraft forum Wowhead as well as accompaning image posts on The Inquisitr[15], Halolz[16] and lolBlog.[18] In early 2011, Valve registered the domain name ThinkWithPortals.com[6] for the official website of the sequel title Portal 2. Additional instances can be found on Memebase[3], Reddit[4] and Tumblr.[5] As of July 2012, there are also more than 2000 results on YouTube[19] for videos titled "thinking with portals."
Notable Examples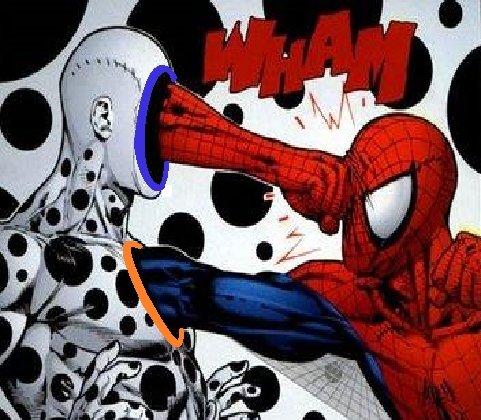 Notable Videos
Search Interest
The phrase saw an initial peak in October 2007 with a second peak in May 2011, the month following the release of Portal 2.
External Links
Facebook Comments