What Are The 'Biden Blast' And 'Biden Bolt' Memes That Show The President With A Blue Orb Or Running?
In memes, the perception of U.S. President Joe Biden hasn't been the same since he became dark. This perception that subverts his old age has led to other image macros that portray him as ironically overpowered. Namely, both Biden Bolt and Biden Blast complete this prophecy.
Similar to the Joe Biden shout, the image of that blue shock blast about to be emitted from the President's palm evokes a feeling of hilarious absurdity. And of course, Biden running full speed down a hallway is equally unnerving. Without AI art technology, the internet wouldn't have either meme.
But where did these memes come from exactly? How are they used and where are they shared the most? Let's explain.

What Is The 'Biden Blast' Meme?
Biden Blast is an image macro showing Joe Biden's outstretched hand that has a blue power orb about to blast from his palm. The image is prevalent on Twitter and is most often paired with captions that humorously paint Biden as a powerful supernatural being. Additionally, many Photoshops of the image exist in which the blue orb is replaced with other power beams.


Where Did The 'Biden Blast' Meme Come From And What's The Original Image?
Unsurprisingly, the source image of the Biden Blast meme is not a real photograph. Instead, the original image is an overdramatized YouTube thumbnail from YouTuber Michael Knowles. The video was uploaded in late 2021 and was about Biden barring African nations from travel to the U.S. over fear of the COVID-19 Omicron variant spreading.
The image was first used as a meme on Reddit, posted to the /r/ToiletPaperUSA subreddit a month after its YouTube upload.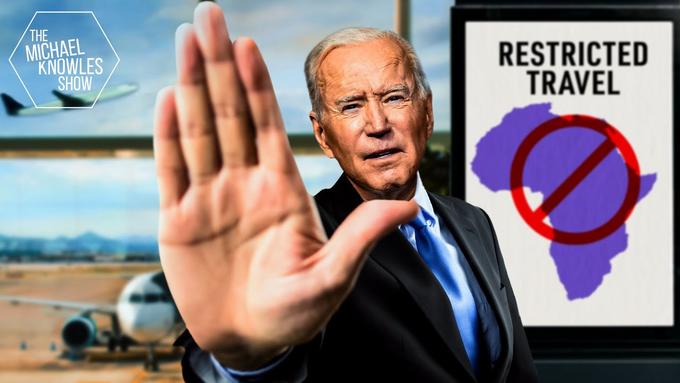 What Is The 'Biden Bolt' Meme?
Since the summer of 2022, there have been countless memes that were started by an AI-generated image. The internet moved from DALL-E mini to Stable Diffusion, where eventually someone decided to give the imagined prompt, "Joe Biden running full speed down a hallway." The person in question was Twitter user @ImLazyAsHell, who uploaded the original in February of this year.
Since its upload, the Biden Bolt meme has joined forces with the Biden Blast meme as well as the AI-generated Joe Biden screaming meme to form a concoction of Brandon imagery that's topped off by the AI Joe Biden Voice Clips.


---
For the full history of Biden Blast and Biden Bolt, be sure to check out our entry on the memes here for even more information.