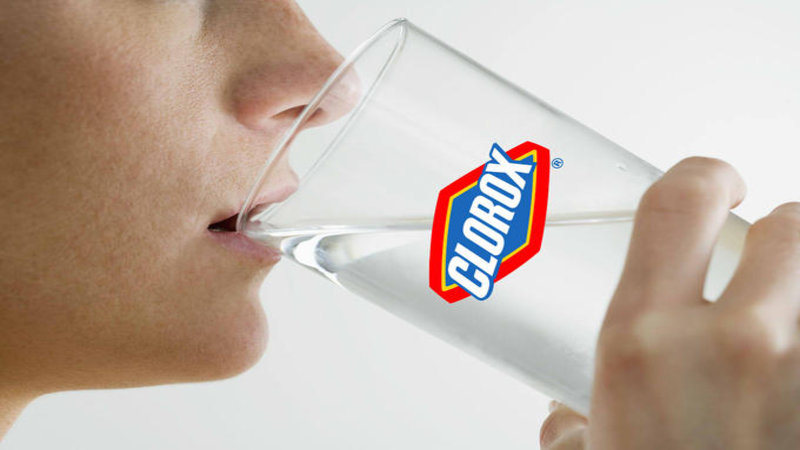 About
Bleach Drinking refers to the act of committing suicide by drinking sodium hypochlorite, a chemical compound commonly used in household bleach product, which is poisonous and can be fatally toxic when ingested. Online, people are often told to "drink bleach" as an alternative to the taunt "kill yourself", while various image macros mocking the practice of bleach drinking have widely circulated in web communities like Black Twitter and Weird Facebook.
Origin
In February 2001, an entry for "bleach and other corrosives" were added to the Suicide FAQ[2] information page, describing it as a "bloody painful" method of suicide (shown below).

Spread
On November 15th, 2004, Urban Dictionary[3] user Kevinbo03 submitted an entry for "drink bleach," defining it as an insult often used by a user Cuervo on the now defunct PBreview forum. In 2006, the question "What happens if you drink bleach?" was submitted to Yahoo! Answers[6] to which user Sandy replied "possibly death." On October 7th, 2007, Urban Dictionary[1] user Hermes Herms posted another entry for the phrase "drink bleach," describing it as a synonym for "fuck off." On February 8th, 2012, YouTuber Caspar Sanderson posted a video titled "The Bleach Challenge – Drinking Bleach," in which he appears to drink out of a bottle of bleach and subsequently vomits blood (shown below).
However, the idea of drinking bleach came under national spotlight for the first time in October 2012 following the death of Canadian teenager Amanda Todd, who had reportedly attempted suicide by drinking bleach several weeks prior to hanging herself, but survived after having her stomach pumped. On December 10th, 2013, a 4chan user submitted a post asking how much bleach they would need to drink to commit suicide to the /b/ (random) board (shown below). The following day, a screenshot of the post was submitted to the /r/4chan[8] subreddit.

On February 7th, 2015, YouTuber JoeySalads uploaded a prank video in which he pretends to drink bleach and laundry detergent in front of people in a grocery store (shown below). On July 2nd, the science blog How Stuff Works[7] published an article titled "What if you drink bleach?", noting that most household bleaches are fairly harmless due to their low concentrations of sodium hypochlorite.
On July 17th, YouTuber Stomedy published a video titled "Drinking Bleach Challenge Warning Don't Try This at Home!", in which he appears to drink out of a bottle of Clorox because a YouTuber told him to "drink bleach and die" in the comments on one of his videos (shown below, left). Within 13 months, the video gained over 289,000 views and 5,400 comments. On August 17th, YouTuber Ben Phillips uploaded a prank video in which he convinces a friend that he accidentally drank bleach, garnering upwards of 2.1 million views and 1,000 comments in one year (shown below, right).
On April 15th, 2016, YouTuber LeafyIsHere uploaded a video titled "The Most Savage Man Drinks Bleach on YouTube," featuring footage from the Stomedy bleach-drinking video (shown below). Over the next four months, the video received more than 3.9 million views and 64,900 comments. On May 17th, Redditor Son_Of_A_Diddley submitted a post asking "why is everybody talking about 'drinking bleach'?" to /r/OutOfTheLoop.[9]
On June 17th, the fruitoftheloin[5] Instagram feed posted a photoshopped stock photo of a man purchasing several bottles of Clorox bleach, captioned with a mock conservation with a grocery store cashier (shown below, left). On August 18th, the Royaltweets Instagram[4] feed posted an image of a young girl pouring herself a glass a bleach with the caption "pouring myself one last drink before school starts" (shown below, right).


Related Memes
Brain Bleach
Brain Bleach (a.k.a Mind Bleach or Eye Bleach) is a fictitious product referenced in reaction to someone else's post containing undesirable online content. Often presented as a cure-all for unpleasant memories or online experiences, Brain Bleach may be served as parodical images of an actual detergent bottle or photographs of beautiful models or cute animals as to reduce the effect of trauma. See also: What Has Been Seen Cannot Be Unseen.

Search Interest
External References