Door Bursting Open / Door Slam / Gashunk
This submission is currently being researched & evaluated!
You can help confirm this entry by contributing facts, media, and other evidence of notability and mutation.
(does this meme have an actual name?)
About
Door Slam and Door Bursting Open are two exploitable images both originating from the same manga by artist Junji Ito. Door Slam's show someone opening a door and slamming it in fear of whatever is behind it, while Door Bursting Open shows, quite simply, something bursting though a door.
Origin

First published between the years 2001-2002, Gyo is a horror manga created by popular horror writer/artist Junji Ito. The 2 volumes of the manga tells the tale of when a series of disturbing spider legged fishes begin surfacing. Also included are two short stories, one of which interestingly enough is The Engima of Amigara Fault, from which the It's Slowly Coming This Way aka Drr meme origanated from.


The original pages from which the exploitable is from show one of these spider legged creatures, this one the form of a Shark, and are in chapter 4, pages 6 and 16[1]. Despite the similarity in the scenes, the two pages do not actually occur after each other.
Template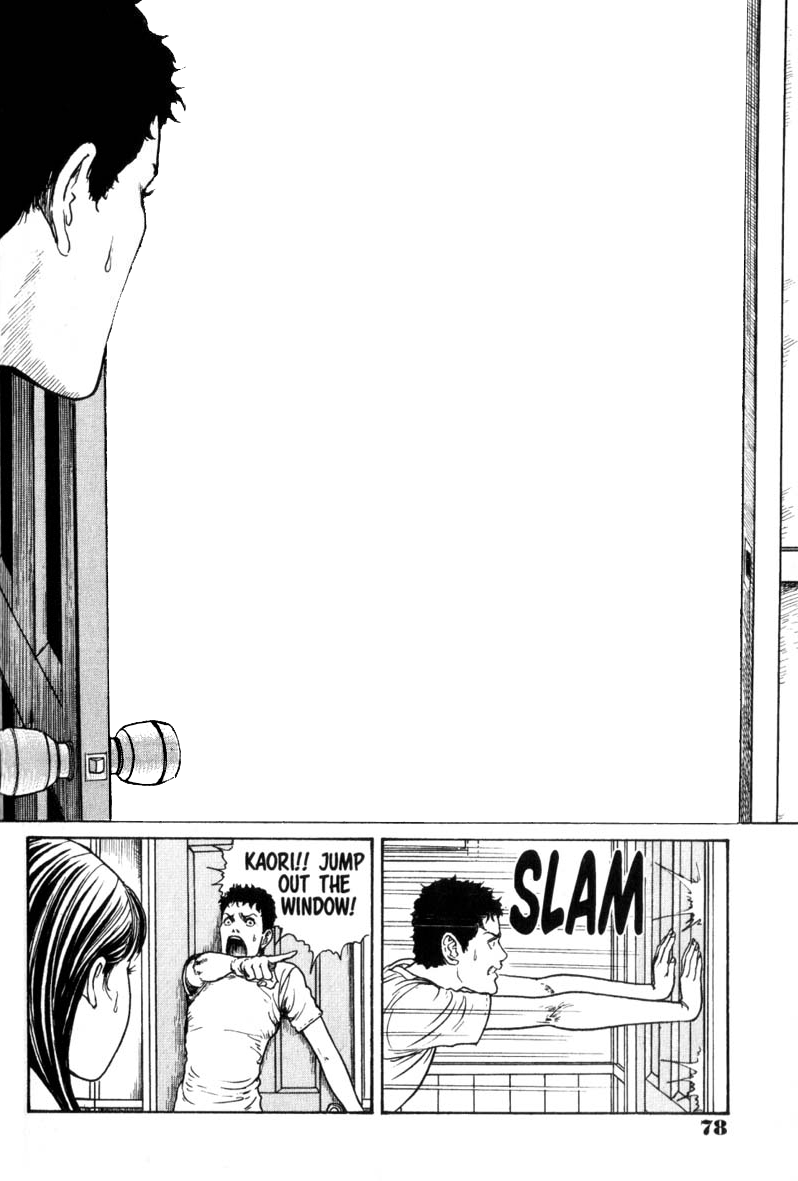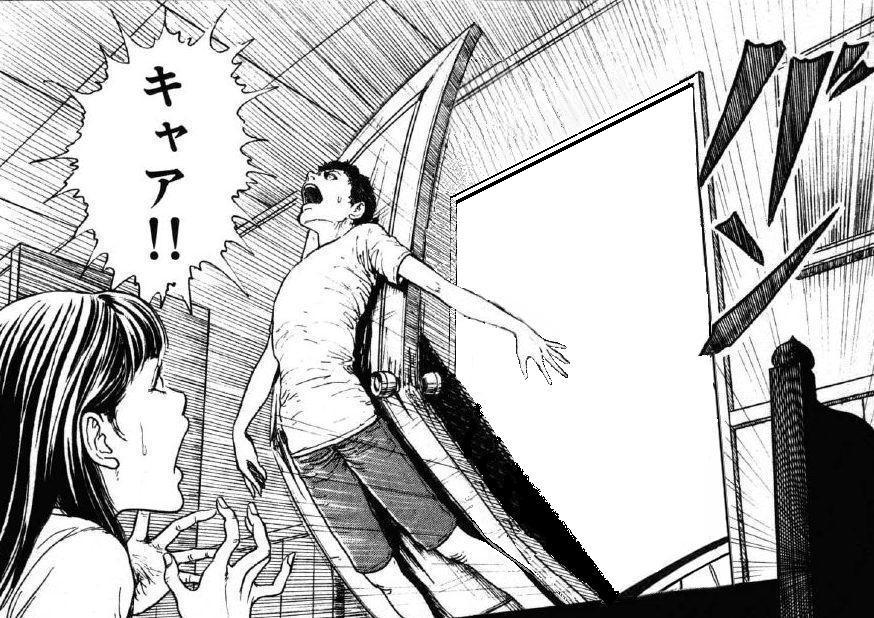 Another is the 'Gashunk' image, which has been mostly used in the below Demotivational poster .

External Links