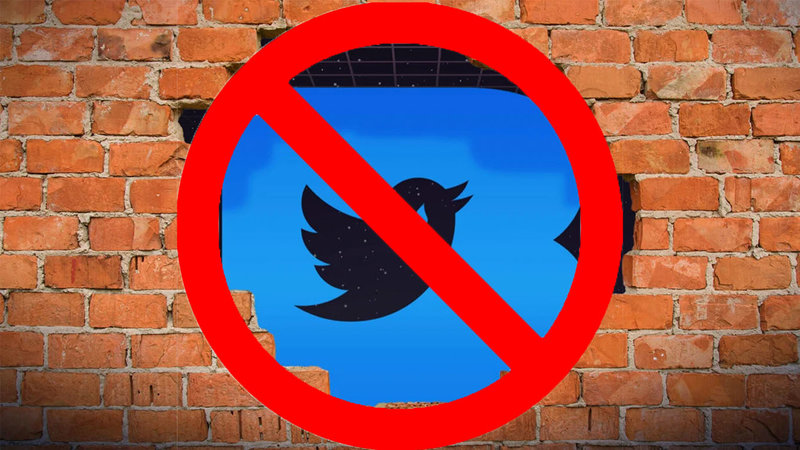 Block The Blue / #BlockTheBlue
This submission is currently being researched & evaluated!
You can help confirm this entry by contributing facts, media, and other evidence of notability and mutation.
About
Block The Blue, often posted under the hashtag #BlockTheBlue, is an informal Twitter campaign that began in late 2022, and aimed to encourage Twitter users to block accounts with paid Twitter Blue subscriptions. Starting in late 2022, various high-profile Twitter users, including @drill, encouraged their followers to block Twitter Blue subscribers due to their general dissatisfaction with Elon Musk's stewardship of the platform.
Background
In late 2022, Elon Musk introduced the $8 Twitter Blue verification service, which granted users access to features like editing tweets and also allowed users to buy the previously free verification checkmark. The earliest tweet[1] to use the hashtag "#BlockTheBlue" was a post by user @dril on November 9th, 2022, which gathered over 36,000 likes in five months (seen below).

Developments
In late 2022, various Twitter accounts commented on their practice of using the now-defunct third-party Twitter app The Block List to automatically block several Twitter Blue users at once.[2][3] However, Twitter's change to charging for access to its API program resulted in the app shutting down.
In 2023, Elon Musk then announced that all legacy verified accounts that did not subscribe to Twitter Blue would be losing their checkmarks. On March 23rd, 2023, Musk[6] stated in a tweet that "starting April 15th, only verified accounts will be eligible to be in For You recommendations" (seen below).

The move caused various Twitter users to comment on how easy it would be to identify and block Twitter Blue users on the For You page. Twitter[7] user @Eve6 posted a Twitter thread on March 27th, 2023, that contained a tweet reading, "It's kinda awesome that he's putting all the block on sight accounts under the same tab." The tweets in the thread gathered over 37,000 likes in one month (seen below, left). Also on March 27th, Twitter[8] user @JUNlPER posted a tweet that read, "people are calling the 'for you' tab the 'blocking menu'," gathering over 28,000 likes on the thread in a similar timeframe (seen below, right).


On April 20th, 2023, Twitter then removed checkmarks from all its unsubscribed legacy verified accounts, with a few exceptions reportedly funded by Musk himself.
On April 21st, Mashable journalist and Twitter user @MattBinder posted a link to his article detailing his coverage of the #BlockTheBlue campaign,[4] gathering over 7,400 likes in a day (seen below).

The article notably contained the following anecdote from the creator of The Block List:
However, before the app was killed off, more than 10,000 users were able to get in 610,677,100 automated blocks on Twitter Blue subscribed accounts.

The piece also detailed various notable Twitter accounts that encouraged blocking users with blue checkmarks "on sight," since they could no longer be confused for legacy verified users.
On April 20th, 2023, Twitter[5] user @oneunderscore__ posted a tweet that read, "Now the checks really are block on command. Sorry to anybody who experimented with it, you are the baby and this is the bathwater," gathering over 6,300 likes in a day (seen below, left). Also on April 20th, Twitter[9] user @MalcolmNance posted a tweet that read, "WHOO HOO. MY BLUE CHECK IS GONE. 👍🏾👍🏾👍🏾 I will now block all blue checks in my TL," gathering over 4,000 likes in a day (seen below, right).


Elon Buys Twitter Blue For Celebrities
On April 20th, 2023, various legacy verified accounts noted that they had been granted back their blue checks despite not buying Twitter Blue themselves. Shortly after, Elon Musk consequently admitted to paying for several users' checkmarks himself.
An April 20th tweet[10] by author Stephen King read, "My Twitter account says I've subscribed to Twitter Blue. I haven't," to which Musk replied, "You're welcome namaste 🙏." Both tweets gathered over 200,000 likes in three days (seen below, left). Also on April 20th, Elon Musk replied[11] to an article detailing various celebrities now "paying" for Twitter Blue saying, "I'm paying for a few personally," gathering over 9,000 likes in three days (seen below, right).


On April 22nd, 2023, Musk added a blue checkmark to various users with over 1 million followers, including dril, Hasan Piker and the official Twitter for the Auschwitz Memorial.
Also on April 22nd, Twitter user dril had a blue checkmark added to his profile repeatedly, with the mark briefly being removed every time he changed his username (seen below, left).[12] That same day, Dril then noted that adding blue checks to accounts that did not pay for the service could be "false certification" and open Musk up to defamation lawsuits, gathering over 75,000 likes in two days (seen below, right).[13]


On April 23rd, 2023, the Twitter[14] account for the Auschwitz Memorial publicly announced that they also did not buy Twitter Blue but received a checkmark nonetheless (seen below).

Some users noted that not all accounts with over 1 million followers got their checkmark back, with Greta Thunberg being a notable example of a newly unverified large account.[15] Other users noted that Musk added paid checkmarks to dead celebrities, including Kobe Bryant,[16] Mac Miller,[17] and Norm Macdonald.[18]


Since Twitter's move to grant Twitter Blue status to certain accounts without their consent, various large accounts came forward to deny buying Twitter Blue, including Ron Perlman,[19] MIT,[20] Neil Gaiman,[21] Lil Nas X,[22] Trixie Mattel[23] and Matt Binder.[24]
On April 22nd, 2023, Twitter[25] user @paulswhtn posted a meme joking about the volume of celebrities denying buying Twitter Blue, gathering over 36,000 likes in two days (seen below).
every celebrity frantically trying to tell us they did not buy twitter blue for that checkmark: pic.twitter.com/WlVIhyyIGl

— paul is afraid (@paulswhtn) April 23, 2023
Blue Checks Topping Replies
In late April 2023, Twitter began to prioritize users with Twitter Blue in replies to other tweets, typically resulting in all Twitter Blue users' replies being listed at the top of a tweet chain above unsubscribed users. Some Twitter users took this as an opportunity to block several Twitter Blue subscribers at once, given that they can now be collected and blocked in larger numbers under one thread.
On April 25th, 2023, Twitter[26] user @jakeshieldsajj posted a tweet that asked if people would support "public executions" for people that help "a child transition," despite the fact that gender-affirming surgery on minors is already illegal. The tweet contained replies from several Twitter Blue subscribers commenting "yes" to the proposal of public executions (seen below).

On April 26th, @jakeshieldsajj's post was then removed, purportedly by Twitter, which also went on to allegedly block screenshots of the interaction posted by other Twitter users and journalists. This was notably documented by Matt Binder[27] on April 26th, 2023 (seen below).

Some users responded to the new system of Twitter Blue users rising to the top of replies by noting the ease of blocking them. Twitter[29] user @punished_cait posted one such tweet on April 23rd, gathering over 20,000 likes in three days (seen below, left). Various people commented on the supposed conservative and fascist nature of Twitter Blue users as denoted by the replies to @jakeshieldsajj's tweet. Twitter[28] user @real91toph posted an image of the Third Reich Nazi party with the caption, "When Twitter Blue Checks gather in a thread," gathering over 7,000 likes in a day (seen below, right).


Search Interest
External References
Recent Videos
There are no videos currently available.