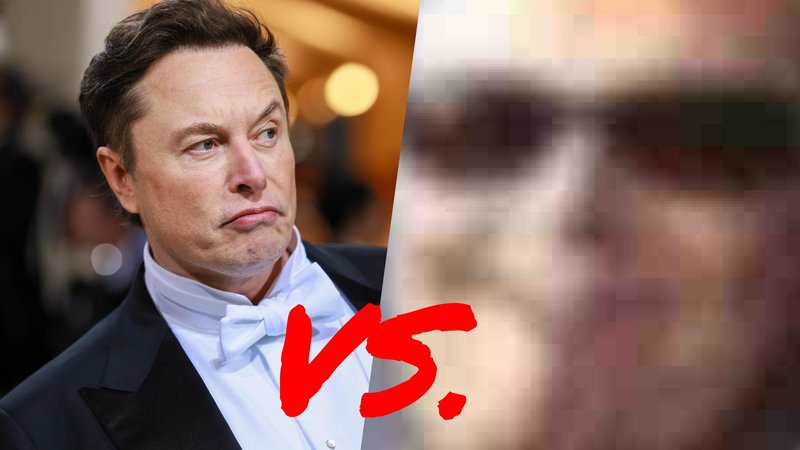 This submission is currently being researched & evaluated!
You can help confirm this entry by contributing facts, media, and other evidence of notability and mutation.
Overview
Elon Musk vs. dril refers to the conflict between Twitter owner Elon Musk and power user @dril over the informal Block the Blue campaign in late 2022 and early 2023. @dril had been a vocal critic in advocating against paid blue checkmarks and Musk forced a blue checkmark onto the account (in addition to many others). Following this, the unwillingly check-marked @dril continually changed their username in order to remove the checkmark and made many jokes at Musk's expense.
Background
Elon Musk bought Twitter in 2022, and announced a change to the verified accounts and blue checkmark designation of the platform, opening the feature up to people who paid $8 and refusing it to those who wouldn't pay, even if they had a notable account. Early on, @dril expressed opposition to this plan, becoming the first person to tweet #BlocktheBlue (seen below) on November 9th, 2022.[1]

In various press interviews, @dril (as an iconic early Twitter account) also spoke out against Musk and the changes he brought to the platform.[2]
On April 20th, 2023, Twitter then stripped all legacy blue checkmarks that weren't paid for. However, Elon Musk claimed he was continuing to pay for some of the checkmarks personally.[3] Users including @dril lost their legacy blue checkmarks. The campaign surrounding #BlocktheBlue subsequently picked up steam, as Twitter users advocated for blocking those who had paid for the checkmarks.
Developments
New dril Checkmark April 2023
On April 22nd, 2023, dril was given a new checkmark. This development was notably presaged by a tweet from @MNightShymalan, which received over 6,200 likes on April 21st, 2023 (seen below).[4] Later, @MNightShymalan recognized that what they had predicted had come true.

dril was given a new checkmark, and responded to this development by ironically capitulating to Musk. dril also pointed out Musk's rumored association with Jeffrey Epstein and mocked projects like Dogecoin and Hyperloop (seen below).[7]

Some in dril's replies, including pundit Keith Olbermann, suggested that if dril changed their photo, username or something else on their account, the blue checkmark would automatically go away.
dril Continues To Change Username and Receive New Checkmarks
Between the hours of 5 and 7 p.m. EST on Saturday, April 22nd, 2023, @dril's username or profile picture changed at least four times, and with each change, the blue checkmark reappeared, often within minutes. Twitter user @zachsilberberg posted a recap of the ongoing drama just before 6 p.m., earning almost 85,000 likes in nine hours.[8] Silberberg also posted screenshots of dril's account taken one minute apart, which showed how rapidly Twitter re-added the checkmark (seen below).


Some recorded dril nicknames during this time period included "wint," "only good guy with the checkmark," "forgiven ascended wint," "blough job" and "slave to Woke." With each name change, dril lost their blue checkmark and then was reassigned it.
During the battle of the checkmark, @dril quote-tweeted a poster who had pointed out that "false certification" (falsely and publicly announcing that someone has paid for a service or joined a group that they did not actually join) might count as defamation under U.S. law, meaning that dril could, purportedly, sue Elon Musk for defamation.[9]

Musk, for his part, posted the tweet below during the same 5:00 to 7:00 window, possibly referencing his duel with dril. He received almost 400,000 likes for it.[11]

dril Successfully Removes Check
As of the morning of April 23rd, 2023, the display name of dril was "slave to Woke" and the account did not have a blue checkmark (seen below).

Online Reactions
Many on Twitter followed the developments of the dril vs. Musk duel closely as it garnered attention during the weekend of April 22nd and 23rd, 2023, some calling it "tremendous content" and filling dril's replies with supportive posts (example seen below, left). Others simply reveled in the drama of the battle between Musk and dril, like @Chinchillazilla, who received over 7,000 likes in two days for their tweet on the 22nd (seen below, right).[6]


A few posters imagined Musk or someone he hired personally marking dril's account with a checkmark each time it was deleted. Some criticized Musk for picking a fight with dril, like Twitter user @BBolander who received over 16,400 likes for criticizing Musk (seen below, top).[10] Others, like user @Fred_Delicious, who received over 30,000 likes in less than a day on April 23rd, situated Elon Musk vs. dril in the larger story of Twitter.[5]


Related Events
#BlockTheBlue
Block The Blue, often posted under the hashtag #BlockTheBlue, is an informal Twitter campaign that began in late 2022, and aimed to encourage Twitter users to block accounts with paid Twitter Blue subscriptions. Starting in late 2022, various high-profile Twitter users, including @drill, encouraged their followers to block Twitter Blue subscribers due to their general dissatisfaction with Elon Musk's stewardship of the platform.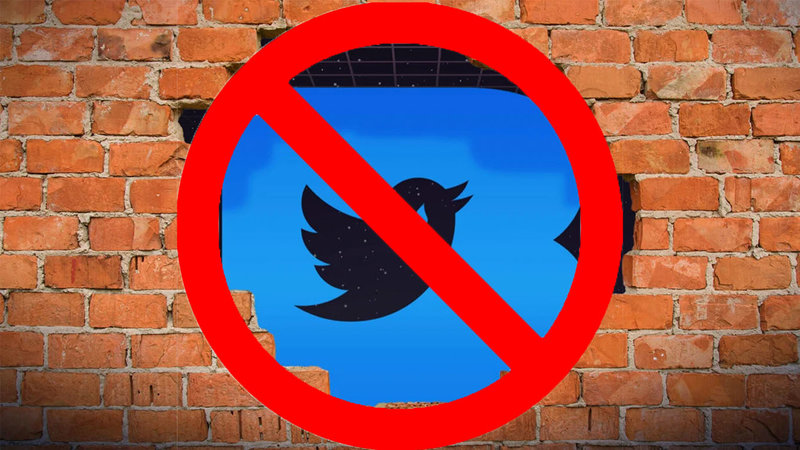 External References
Recent Videos
There are no videos currently available.