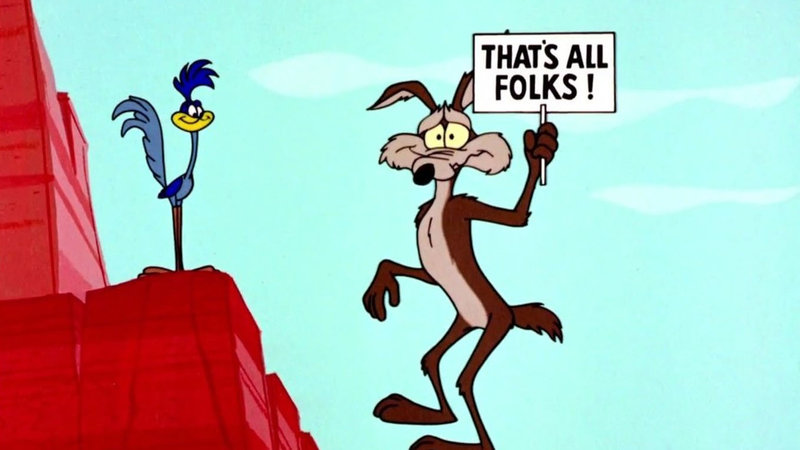 'Coyote vs. Acme' Cancelation Controversy
This submission is currently being researched & evaluated!
You can help confirm this entry by contributing facts, media, and other evidence of notability and mutation.
Overview
'Coyote vs. Acme' Cancelation Controversy refers to backlash against Warner Brothers' decision to not release the finished Coyote vs. Acme movie, directed by Dave Green, produced by James Gunn and starring John Cena. The film was completed in 2022 and was originally set to release in July 2023. In November 2023, the company announced that it would not be distributing the film, gaining approximately $30 million in tax write-offs. Film industry veterans and fans expressed criticism toward WB's decision to shelve yet another film, following the Batgirl Cancellation Controversy in 2022.
Background
Warner Bros. Pictures announced the development of a Wile E. Coyote project in August 2018, with filming commencing between April and May 2022. The film draws inspiration from a similarly named fictional 1990 New Yorker article written by Ian Frazier. The story follows Wiley Coyote and his unlucky lawyer as they try to sue Acme Corporation, with John Cena acting as Acme's Corporation's CEO.
On November 9th, 2023, it was announced that Warner Bros. would be shelving the fully completed Coyote vs. Acme film, taking a $30 million tax write-off in the process.[1] That same day, X[2] account @CultureCrave made a post about the announcement, gathering over 40,000 likes in a day (seen below).

Developments
Crew Reactions
Assistant Art Director, Lindsay Coda posted a Coyote vs ACME Crew Reel on her YouTube[5] Channel on November 9th, 2023, showing a behind-the-scenes look into how the film was made (seen below). The video showed the use of real sets and practical effects for the Looney Tunes-style gags in the movie. Coda also shared the following message on her upload:
After many months of waiting, it is unfortunate that Warner Bros. Discovery has shelved Coyote vs. Acme, one of the best film experiences I've ever had. We had an incredible crew who breathed life, humor, and creative ingenuity into this animation hybrid. Although it is completely finished and had rave reviews from test audiences, our work will never make it to viewers. With that said, I hope you enjoy this little crew reel that captures our very looney time in New Mexico.
On November 10th, various X[3][4] accounts posted a crew reel as well. However, the video was removed from both X and YouTube following a copyright strike issued by Warner Bros. X[9] user @sylverpoint reposted the reel on November 10th, 2023 (seen below).
Copyright claimed? Damn would be a shame if someone posted a copy https://t.co/JUZy0QTHGM pic.twitter.com/H9h7JkFQml

— (CHECK PINNED FOR FULL ARCHIVE) Sylverpoint 🏳️‍⚧️ (@sylverpoint) November 10, 2023
Also on November 10th, Director Dave Green made a post on X[6] about the film being canceled, gathering over 9,000 likes in a day (seen below).

Online Reactions
Screenwriter Peter Briggs[7] made a post on November 9th, 2023, criticizing David Zaslav, CEO of Warner Bros. Discovery, saying that he "has turned a functioning movie studio into a mechanism to pay him an obscene amount of money annually, while not actually releasing movies" (seen below, left). Around the same time that day, filmmaker Brian Duffield[8] made a post calling Warner Bros. "anti-art," gathering over 9,600 likes in 23 hours (seen below, right).


Warner Bros. Reverses Decision
On November 13th, 2023, PuckNews reported that Warner Bros is allowing the creators of Coyote vs. Acme to shop their film with different film distributors. X[10] account @CultureCrave posted about the decision, gathering over 45,000 likes in a day (seen below).

Search Interest
Unavailable.
External References