This submission is currently being researched & evaluated!
You can help confirm this entry by contributing facts, media, and other evidence of notability and mutation.

"Please keep it a secret from the class… OK?"
About
Frightened Madoka is a series of photos featuring the frightened faceplate in the Madoka Kaname action figure by figma. Quite similar to Hentai Woody, her serious expression is the laughingstock for Futaba Channel (2chan) users.
Origin
Madoka Kaname is the protagonist of Puella Magi Madoka Magica, a highly successful original animation series aired in early 2011.[1] A notable characteristic of the character of this 14-year-old girl is having no confidence about herself. So, she often shows a frightened or a scared expression in the episodes.
Among these, this Madoka's frightened expression in the 6th episode is regarded as the most impressive among fans.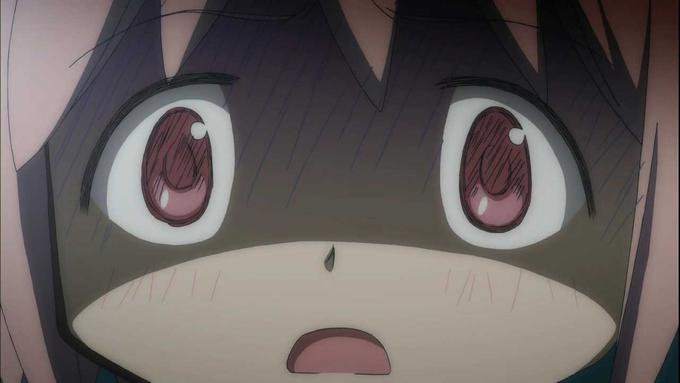 Her action figure from figma series released by Good Smile Company, a Japanese manufacturer of hobby products, featured this face expression as a swappable faceplate included as one of the option parts.[2]




Standard, Serious and Frightened face
Spread
The toy was released in the end of September 2011, and the parody photos for her figure first popped up on 2chan's /46/ (Figure) board, and later on /y/ (alt-Model) board as early as October of that year. Her colorless and wide-growing eyes for fright was sometime reinterpreted as her desperate rage, she was drawn as a violent lunatic in photos by 2chan users.
The photos on 2chan were soon imported to 2channel, and several blogs reproduced those photos from there[3][4] as well as in English article by Sankaku Complex.[5] And this fad was mentioned in the review for figma Madoka Kaname in the news section of the Japanese portal service, Excite news.[6]
Besides, Madoka's frightened faceplate has been also utilized in another figma meme Madoka Titus.
Notable Examples






Search Interest
External References
Recent Videos
There are no videos currently available.