This submission is currently being researched & evaluated!
You can help confirm this entry by contributing facts, media, and other evidence of notability and mutation.
About
"That's Forbidden Love" is a phrase used to describe a taboo relationship, usually between two women or girls. It is often associated with a related phrase "Girls Can't Love Girls".
Origin
The quote was originally said by Hitomi Shizuki, a character from a Japanese anime Puella Magi Madoka Magica, which aired in 2011. On January 29th, 2011, a screencap of the character from the show, with the comment "But that's forbidden love" was posted on 4chan's /a/ (anime and manga) board[1].

Spread
On March 10th, 2011, an image macro (pictured below, left) based of the original post surfaced on 4chan's /a/ board[2]. On February 12th, 2012, a similar image macro (pictured below, right) with a caption "Girls can't love girls", a line which appeared in the English dub of the anime, was posted on /a/[3].


Notable Examples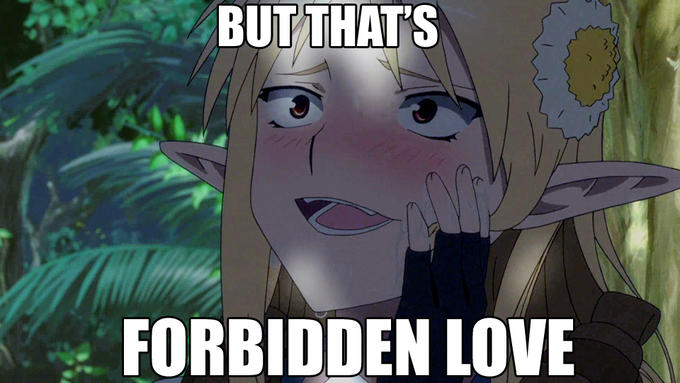 Search Interest
External References