This submission is currently being researched & evaluated!
You can help confirm this entry by contributing facts, media, and other evidence of notability and mutation.
About
Logo Misuse Guidelines refers to a series of jokes and memes regarding the branding guidelines found on a variety of websites. These guidelines frequently feature manipulated variations of company logos, which many find bizarre and humorous.
Origin
On January 16th, 2019, former Kickstarter CTO Andy Baio tweeted, [1] "My favorite part of every brand guidelines is the precious 'Logo Misuse' section." The tweet featured a series of images from the branding guideline pages of YouTube, Twitter, Slack and Spotify. Within two days, the tweet received more than 3,600 retweets and 11,000 likes (shown below).
Spread
Following the post, Baio continued to post jokes and examples of the pages. For examples, he tweeted[2] images of the Opera web browser and wrote, "Please do not put an adorable hat and sunglasses on the Opera logo." The tweet received more than 320 retweets and 1,600 likes in two days (shown below, left).
Others joked about these guidelines, particularly about the Slack "octothorpe" logo. Twitter[3] user @rezmason tweeted, "do not ANGER the OCKTOTHORPH lest it awaken from its epochal slumber emerge from its deep, cyclopean tomb and offer us what is essentially friendlier Skype" (shown below, center). Slack[4] responded to these jokes by saying the logo is an octothorpe "emotionally." The tweet received more than 450 likes (shown below, right).



Baio told The Daily Dot, [5] "I didn't expect it to blow up, but I think there's something innately funny about the seriousness of these branding guidelines--the mix of artistic intent and legal enforcement. 'The integrity and effectiveness of our logo must not be compromised.' And then they show it with dropshadows, goofy colors, and a sombrero."
Various Examples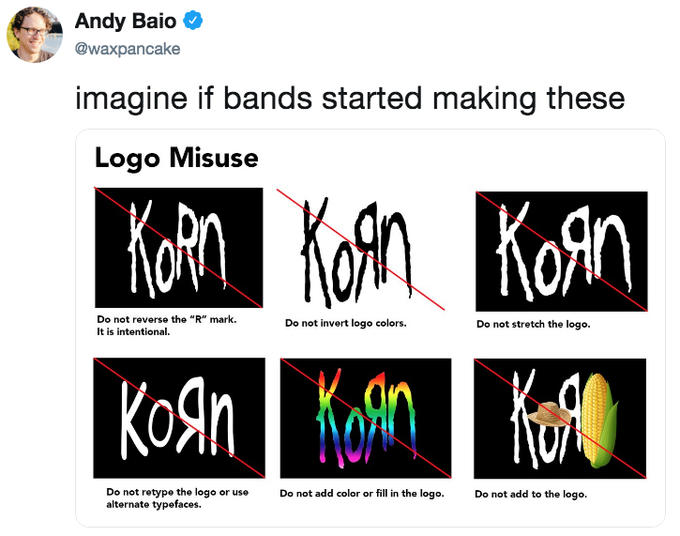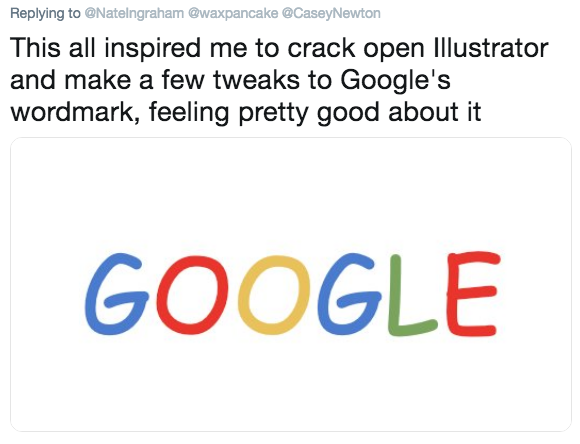 Search Interest
External References
Recent Videos
There are no videos currently available.