This submission is currently being researched & evaluated!
You can help confirm this entry by contributing facts, media, and other evidence of notability and mutation.

About
Mad Dog is the name of one of the main antagonist in the 2011 Indonesian action movie The Raid: Redemption[3]. The Popularity of the character has since inspired a number of photoshop fads and advice animals that are similar to Chuck Norris Facts on Indonesian social media and meme sites.
Origin
In the movie, Mad Dog[4] (played by Yayan Ruhian) is one of the right hand man of main antagonist Tama (played by Ray Sahetapy). A skilled and deadly fighter, he succeeded in killing the invading SWAT team leader Jaka (played by Joe Taslim). It was only through the team effort of Rama (played by Iko Uwais) and his brother Andi (played by Donny Alamsyah) that they manage to overpower and kill Mad Dog.
A notable scene in Mad Dog's introduction was when he ordered Jaka to get rid of his weapon while Mad Dog threw his weapon away too before engaging in a fist battle, claiming it to be more "greget" (Indonesian slang for "exciting"). Due to the rather awkward delivery of the line, it has since become popular among fans and is often used in captions to the fad.


Spread
On April 4th, 2012, MalesBanget.com publish a satire article titled "Alasan Kenapa Mad Dog Itu Overrated"[1] (Why Mad Dog is Overrated). As of April, 2015, the article has been gathered 218 shares and 60 comments. On April 12th, 2012, Blogger Tempat Kongtai Nick publish an article titled "Kenapa Mad Dog di The Raid lebih keren dibandingkan jagoannya?"[2] (Why is Mad Dog more cooler than the Main Character?). On April 8th, 2012, Mememaker.net registered one of the first instances of the advice animal version of the fad[5]. On May 29th, 2012, Memegenerator.net registered the advice animal on their database and as of April, 2015, contain more than 7.300 images regarding it[6]. On February 2nd, 2013, Kaskus (an indonesian forum site) user krausers posted a forum thread titled "Meme Mad dog Greget (Film The Raid)" where users discuss share their ideas regarding the fad[7]. On April 27th, 2013, Kaskus user Khansip uploaded a forum thread titled "10.Tokoh Asli Indonesia yang sering dijadikan Meme, Rage face, dan Photosop [Ngakak]" where he created a list of the top 10 Indonesian characters who have been subjected to photoshop and advice animal fads with Mad Dog being placed at number 1. As of April, 2015, the thread has gathered 193 shares and was frontpaged on the Kaskus main site[8].
Notable Examples
Photoshop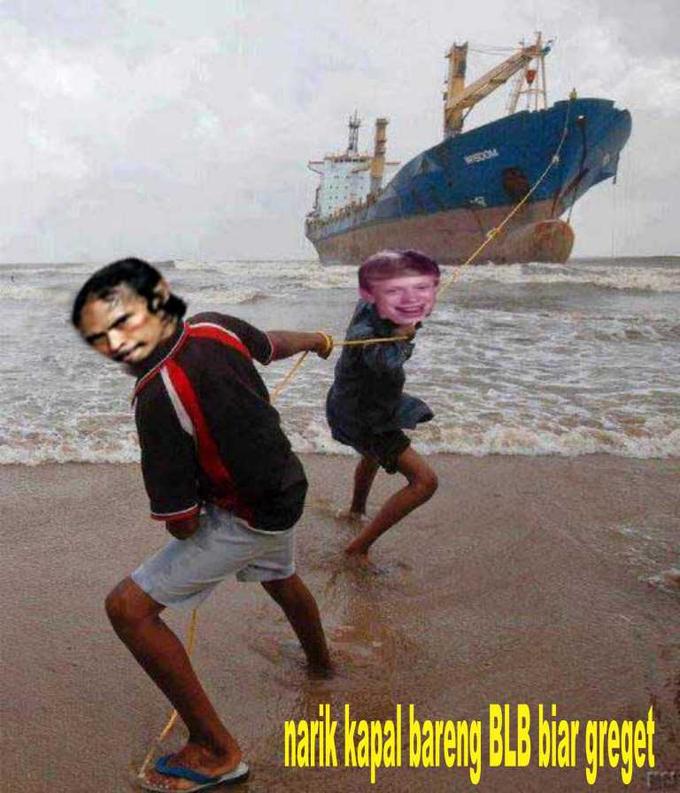 Advice Animal




Template


Search Interest
External References
Recent Videos
There are no videos currently available.