This submission is currently being researched & evaluated!
You can help confirm this entry by contributing facts, media, and other evidence of notability and mutation.
About
Megazord Transformation, also known as Power Rangers Combine, is a series of object label image macros of the superhero television characters the Mighty Morphin Power Rangers transforming into their unified, mechanical form the Megazord. People label each of the characters the parts of a greater cultural whole, which is then named in the label for the Megazord.
Origin
On August 28th, 1993, the television series Mighty Morphin Power Rangers, the American version of the long-running Japanese series Super Sentai premiered on Fox in the United States.[1] On the series, the heroes drive mechanical beasts known as zords. When necessary, they can combine the vehicles to create the megazord.
On July 12th, 2018, Instagram [2] user @notorious_s.h.r.i.m.p posted an image of the Power Rangers labeled various signifiers of the restaurant Chick-fil-a, including milkshakes, chicken nuggies, lemonade, homophobia and "my pleasure." Underneath this image, they added an image of the Megazord with the label "Chick-fil-a." The post (shown below) received more than 20 likes in 24 hours.

Spread
The following day, Redditor [3] Goodwiththechicken posted the meme in the /r/MemeEconomy. The post received more than 14,000 points (91% upvoted) and 1,300 comments in less than 24 hours.
On July 13th, Redditor[4] ImprobableLem posted the image in /r/dankmemes with each of the Power Rangers labeled either a meme, such as Piper Perri Surrounded or Loss, or they are labled "overused jokes" and "edgy crap." However, the Megazord is labeled /r/dankmemes. The post (shown below, left) received more than 1,600 points (97% upvoted) in 24 hours.
Over the next few hours, more users on /r/dankmemes posted variations of the meme (shown below, center and right).



Various Examples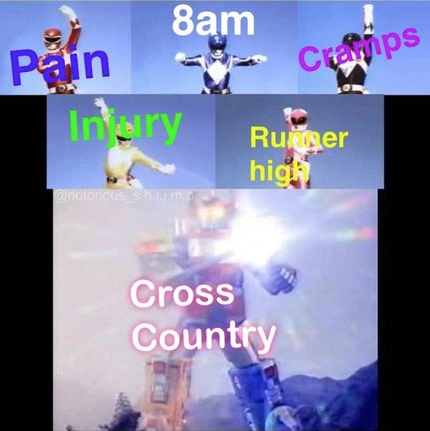 External References
Recent Videos
There are no videos currently available.