This submission is currently being researched & evaluated!
You can help confirm this entry by contributing facts, media, and other evidence of notability and mutation.
About
Nothing Above Mids refers to a copypasta that originated on Twitter imagining a man getting interrogated in a court of law for allegedly smoking "loud" and "fire" (internet slang terms for strong strains of marijuana) but defending himself by saying he smokes "nothing above mids" (a slang term for comparatively weaker strains). The dialogue has been reposted and parodied numerous times, most notably as a dub of a famous scene from A Few Good Men.
Origin
On September 27th, 2018, Twitter user @normal_now posted dialogue imagining a criminal defendant on trial for "smoking loud" across two tweets (shown below). The tweets have since been deleted but screenshots show they gained at least 3,800 retweets and 19,000 likes before removal. The screenshots have since been reposted numerous times on social media.[1]

Precursor
While unconfirmed, it's possible the tweets were inspired by the Sometimes that Midpack Be Hittin Doe meme, a catchphrase popularized in 2017 and 2018. The catchphrase originated in a meme that saw a similar conversation play out on the set of Maury rather than a court of law.

Spread
The tweet was widely reposted on Twitter over the following years. On August 10th, 2020, Twitter user @SexistHousecat[2] reposted it, gaining over 60 retweets and 240 likes in nearly three years (shown below, left). On February 19th, 2021, Twitter user @ElResisto[3] did the same, gaining over 200 retweets and 970 likes in two years (shown below, right).


On July 10th, 2021, Twitter user @bartlebooth45[4] posted the copypasta as captions over the famous prosecution scene from A Few Good Men with Col. Nathan Jessep (Jack Nicholson) and Lt. Daniel Kaffee (Tom Cruise), gaining over 4,100 retweets and 25,000 likes in roughly two years (shown below).




On February 22nd, 2023, Twitter user @Papaishu posted a video dub of the scene playing out, gaining over 2,400 retweets and 11,000 likes in roughly a month (shown below).
https://t.co/BsyISCKuly pic.twitter.com/1ZCKQT8Nrw

— Chris "One PVM" Person (@Papapishu) February 23, 2023
Various Examples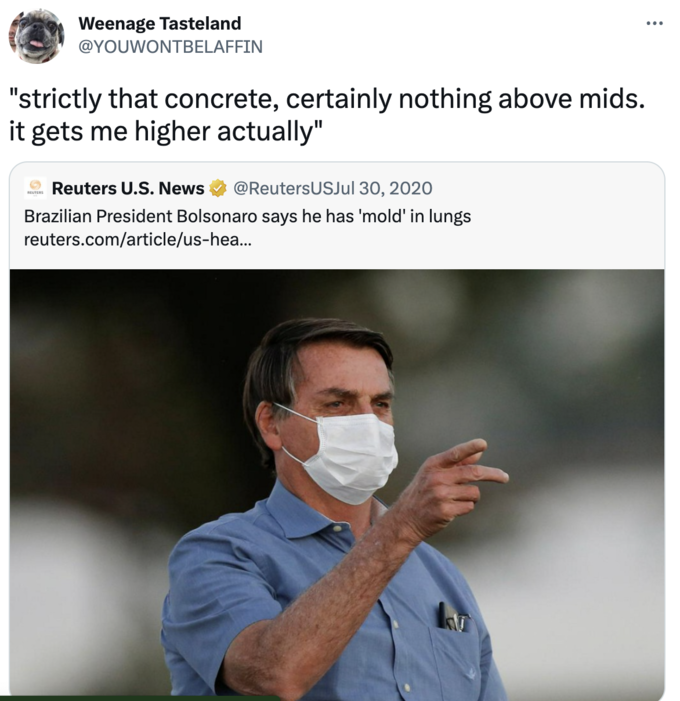 Search Interest
External References
Recent Videos
There are no videos currently available.