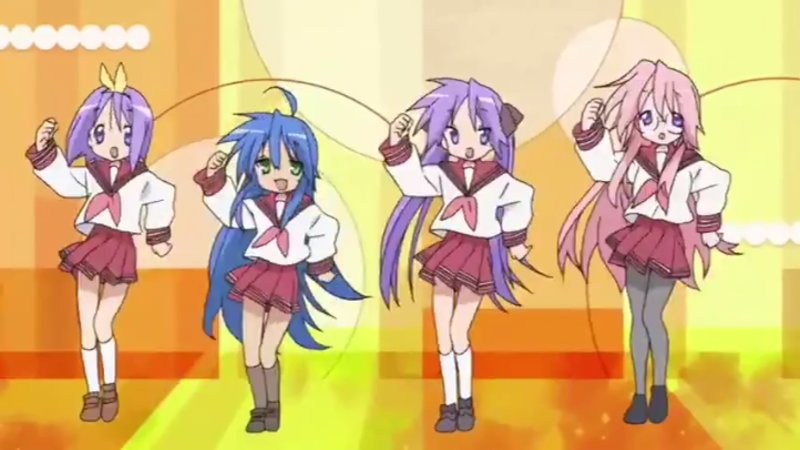 About
Out of Touch Thursday refers to a series of videos and reactions consisting of various characters from television shows, movies, anime and video games dancing to Hall & Oates song "Out of Touch." The remixes set the music to a wide range of clips, whether pre-existing or custom-made, and are sometimes used as reactions to reply to statements or situations someone deems "out of touch," typically posted on Thursdays.
Origin
The original "Out of Touch" song by Hall & Oates was first released on October 4th, 1984, as the lead single from their album Big Bam Boom (seen below). The song was a massive success, topping the Billboard Hot 100 for two weeks in December 1984, also becoming the duo's fourteenth consecutive top 40 hit since 1980, but was also their last number-one song.
The first instance of the song being used in a meme format appeared on a Tumblr post from August 2nd, 2017 by user notlikingbestgirl[9] labled "out of touch". The post has 596,349 notes as of January 10th, 2021.
Two years later, on September 19th, 2019, Tumblr[10] user howtobake posted the video and added the tag "out of touch Thursday" (shown below).

Spread
On May 14th, 2018, YouTuber[1] xdr xdr uploaded a video titled "Lucky Star – Out of Touch" to their channel with the description "Happy out of touch Thursday everyone." Featuring the track with a dance scene from the anime Lucky Star, the video received more than 400,000 views, 19,000 likes and 1,100 comments in two and a half years (shown below).
On November 14th, 2019, Twitter user @infinitiasoul_ referenced "out of touch Thursday" (shown below).
its out of touch thursday

— 🌻 party ready hex bug (@infinitiasoul_) November 15, 2019
15 days later, Twitter user @scumfutch posted the first known post referencing Out of touch Thursday with the video on November 29, 2019.
I CANT BELIEVE I MISSED OUT OF TOUCH THURSDAY pic.twitter.com/PwjNbHiZcC

— julia! (@scumfutch) November 29, 2019
The following months the edit began gaining a cult traction between users on Twitter, Instagram[5] and Tumblr, with each following Thursday posting more and more of the video.[9] As its popularity grew, artists also began drew fan art of the video, most notable being a post by artist @sampapaste on Twitter promoting social distancing. Since its creation, the post has 10.7k likes and 4.3k reposts.
stay 6ft out of touch thursday pic.twitter.com/VPWiDnSmBQ

— A regular old Sam (@sampapaste) March 26, 2020
On January 10th, 2020, YouTuber[2] LithiumCactus uploaded a version depicting Hugh Neutron from Jimmy Neutron dancing to the song, receiving over 19,300 views and 1,600 likes in 10 months (seen below, left). On July 19th, YouTuber[3] Mriya6 uploaded another variant referencing Principal Skinner from The Simpsons and the Am I Out Of Touch meme, receiving over 18,100 views and 1,200 likes in roughly four months (seen below, right).

On June 4th, YouTube[4] rip artist Triple-Q posted a remix of the edit titled "Out of Touch! Sailor Uniform #outoftouchthursdays", accumulating over 168,000 views and 8.9k likes in roughly five months.
Various Examples
Various Examples
External References