MBA Chaiwala / Prafull Billore Panauti
This submission is currently being researched & evaluated!
You can help confirm this entry by contributing facts, media, and other evidence of notability and mutation.
About
MBA Chaiwala, sometimes called Panauti, is the name of a brand and franchise founded by Ahmedabad native Prafull Billore. The brand markets itself as a start-up created by an MBA drop-out, with Billore being a proponent of hustle-culture in his personal branding on Instagram and YouTube. Memes about MBA Chaiwala often revolve around his seeming omnipresence on social media. The idea that Billore is a "panoti" or harbinger of bad luck began gaining traction in 2022 after various famous personalities he was photographed with ended up finding themselves mired in controversy.
Origin
Prafull Billore began marketing his chai business in 2017 on Instagram[1] under the name Mr. Billore Ahmedabad. His earliest post was made on November 18th, 2017 (seen below). A popular marketing campaign for Billore's brand was offering free chai to single people on February 14th, with his first post to cross 1,000 likes being a February 10th, 2021 meme posted to promote the offer (seen below, right).[2]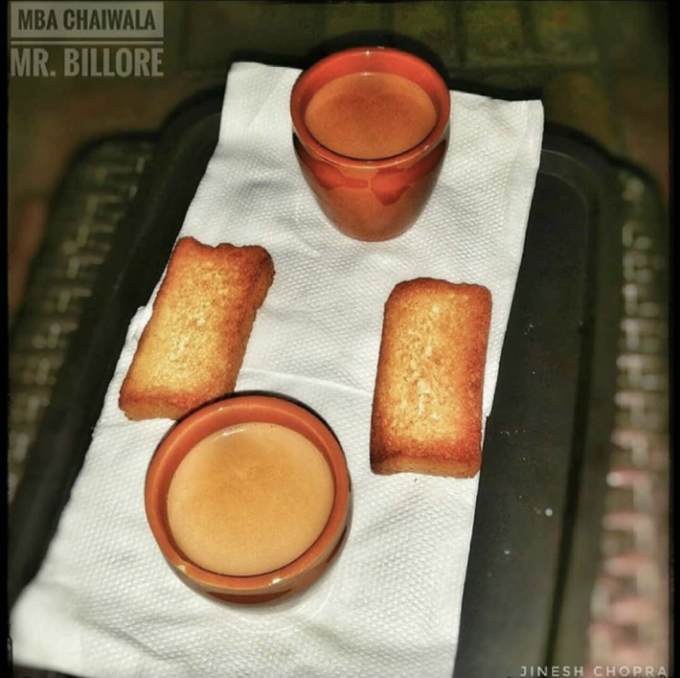 Spread
In March 2023, memes about Prafull Billore being a "panoti" or bad omen began to gain traction. On August 4th, 2022, Billore was interviewed by Manish Kashyap of "SachTak" news in a YouTube[3] upload that gathered over 12 million plays in 7 months (seen below). In March 2023, Manish Kashyap was arrested for his involvement in spreading false news about migrant workers in the state of Tamil Nadu.[4]
Influencer Arvind Arora interviewed Billore in November 2021[5] and found himself in an unfavorable position on Indian Shark Tank in March 2023.[6] On April 21st, 2022, MBA Chaiwala posted a picture[7] with Gautam Adani (seen below, left) and Adani later became embroiled in a corruption controversy in early 2023.


On March 21st, 2023, Twitter[8] user @1no_aalsi_ posted an edit showing Billore's various "victims," gathering over 4,000 likes in less than a week (seen below).
panoti chai wala pro pic.twitter.com/3AbQDicDco

— Gagan🇮🇳 (@1no_aalsi_) March 21, 2023
On March 23rd, 2023, Twitter[9] user @kaajukatla posted a joke about Billore cursing Sadhguru, gathering over 1,000 likes in under a week (seen below).
— Kaajukatla (@kaajukatla) March 23, 2023
On March 25th, Twitter[10] user @dudeitsokay posted a meme about MBA Chaiwala being a "panoti" as well, gathering over 2,000 likes in two days (seen below).

Various Examples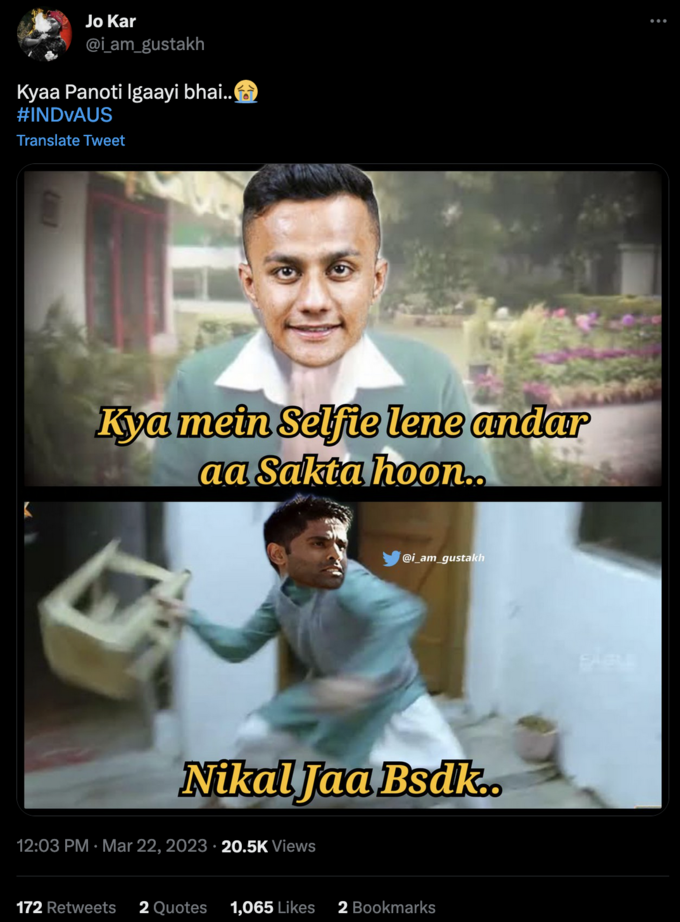 Search Interest
External References
Recent Videos
There are no videos currently available.