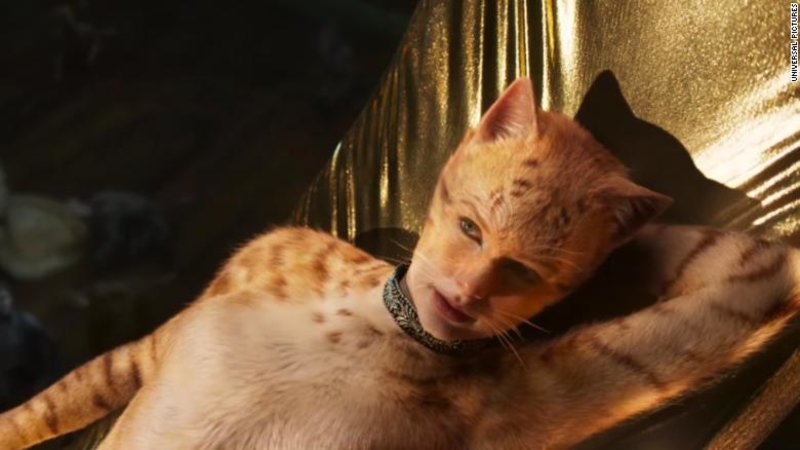 About
Release the Butthole Cut refers to a tongue-in-cheek campaign to release a supposed existing version of the film Cats which apparently had CGI buttholes on the cats that needed to be edited out before release. Once rumor of the version spread online, fans jokingly demanded to see it.
Origin
On March 18th, 2020, Twitter user @benmekler[1] tweeted, "I desperately need a tell-all book about the making of CATS. It could really help me get through this," gaining over 320 retweets and 4,000 likes (shown below, left). In the responses, Twitter user @jackwaz[2] wrote, "A VFX producer friend of a friend was hired in November to finish some of the 400 effects shots in @catsmovie. His entire job was to remove CGI buttholes that had been inserted a few months before. Which means that, somewhere out there, there exists a butthole cut of Cats," gaining over 4,500 retweets and 20,000 likes (shown below, right).


Spread
As @jackwaz' tweet spread, people jokingly demanded "Release the butthole cut," a riff on the Release The Snyder Cut. The trend started after @jackwaz tweeted "#releasethebuttholecut" (shown below, left). User @civvie11[3] tweeted the hashtag along with the message, "Only when we collectively gaze upon true horror can we overcome the mundane horrors of everyday life," gaining over 260 retweets and 1,000 likes (shown below, right).


Knives Out and The Last Jedi director Rian Johnson[4] tweeted, "#ReleaseTheButtholeCut is exactly what we all need right now," gaining over 2,200 retweets and 11,000 likes (shown below, left). User @MichaelTushaus[5] tweeted "Just imagine, you worked your ass off to get through college to become a CGI artist. Eventually, you land a job in Hollywood, and then one day you're hired to draw 400 cat buttholes, and then, THEN, someone comes along and erases all your buttholes," gaining over 330 retweets and 1,100 likes (shown below, right). The hashtag was covered by The Daily Dot.[6]


Mekler later received word[7] from a Cats VFX crew member, who clarified that some shots made it appear as though the cats had genitalia, and that's what had to be scrubbed, not actual cat buttholes.

Fan-made Edit
On March 31st, 2020, XVP Comedy posted an edited version of the Cats trailer which features cat buttholes. The video gained over 421,000 views on YouTube.
The video also saw significant spread on Twitter. User @Scalzi[8] tweeted about the cut, gaining over 110 retweets and 290 likes (shown below, left). User @ScottWamplerBMD[9] posted about the cut, writing, "Mother – and I cannot stress this enough – of God." The cut was covered by Daily Dot[10] and The Mary Sue.[11]


Various Examples






Search Interest
Unavailable
External References
Recent Videos
There are no videos currently available.