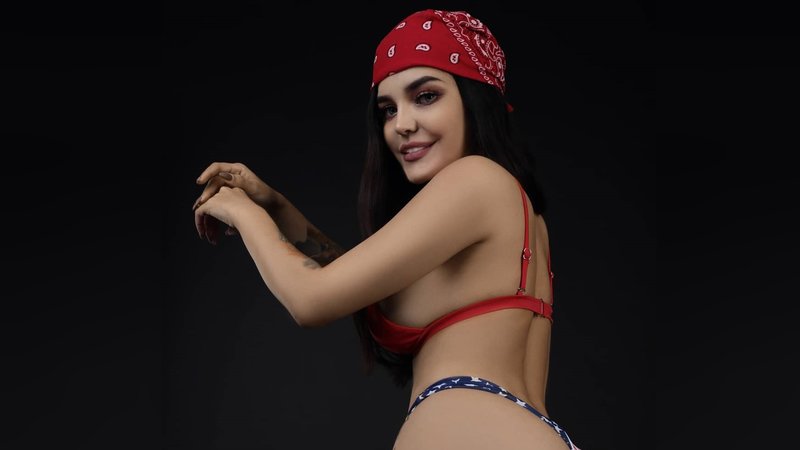 Warning: This page contains material that may be considered not safe for work.
About
Ricarda or Girl Ricardo refers to a Russian cosplayer kalinkafox who gained significant notoriety online due to her genderbent cosplay of the Brazilian dancer Ricardo Milos.
Origin
On June 10th, 2019, Russian cosplayer Kristina "kalinkafox" Targaryan posted a photograph of herself cosplaying as the Brazilian dancer Ricardo Milos in his famous dancing video, wearing a red bandana and bra and a thong with the US flag design (shown below, left).[1] On June 13th, 2019, kalinkafox posted another photo in the Ricardo Milos cosplay (shown below, right).[2] The posts gained over 47,500 and 40,100 likes in three weeks, respectively.


On June 26th, 2018, kalinkafox posted a video of herself performing the Ricardo Milos' dance to "U Got That" by Halogen while in cosplay.[3] The video gained over 360,600 views in two days.
Spread
In the following hours, the video received significant spread on Instagram, including notable reposts by users lolhylian,[4] alpha.coach[5] and flame.v1.[6]
Additionally, multiple memes using images from the video were posted online on Instagram and Reddit.
Various Examples



Search Interest
External References