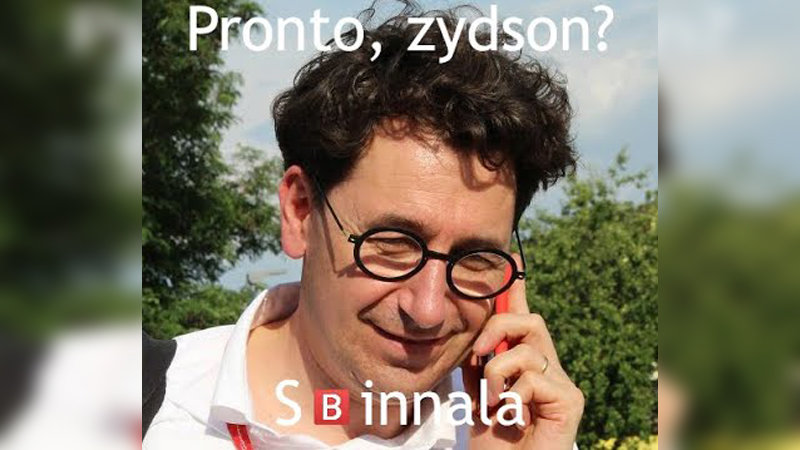 About
Sbinnala, also known as Sbinalla, is a slang term used by the Formula One community to describe the act of a car and driver spinning out during a race. The word stems from the Italian "Spinnare," which loosely translates to "spin it and bit it," but it can also be used to describe other types of flubs and fails during auto races. When people ask "What is sbinnala?" often the reply that coincides with the meme is "It's a meme from the future. You can't get the reference yet." The term was popularized primarily on Reddit by the /r/formuladank community.
Origin
The use of this term appears online as early as September 10th, 2019, when Redditor[1] Alphamaxnova1 posted a video using the term to the /r/formuladank subreddit. In the clip (seen below), Alphamaxnova1 uses the term around the 22-second mark while portraying a parody conversation between Formula One drivers and their teams shortly before footage shows one of them spinning out and crashing. This post also contains the spelling of sbinnala with a "B" emoji, s🅱️innala, which is one of its most common forms of reference.
The truth behind the whole Crashgate scandal from r/formuladank
Spread
On November 4th, 2019, Redditor[2] martunas made a post in the /r/formuladank subreddit asking the question, "WHATS S🅱️INALLA MEAN? WHAT IS SBINALA?" and received several replies from other users, many of which referenced the original meme with "It's a meme from the future. You can't get the reference yet." The top answer from Redditor LTMG said:
It's a fake word, from Italian "Spinnare," loosely translated it's a mix of spin it and bin it. It was featured in u/Alphamaxnova1's video, he does one after every race, and it is very popular on this sub. Xan also be used with everything involving Ferrari fucking up in stupid ways, it's not limited to actual spins.
On December 17th, 2019, YouTuber[3] Raprada uploaded a compilation of clips from Redditors alphamaxnova1 and targetmisser referencing the term (shown below, left) and received over 830,000 views, 23,000 likes and 2,500 comments. On April 18th, 2020, YouTuber[4] Dacha44 uploaded a sbinnala meme compilation (shown below, right), receiving over 200,000 views, 8,800 likes and 500 comments.
On June 29th, 2020, the Instagram[5] account circuitzolder referenced the meme in a post with the caption "By the power of the ancients… S🅱️inalla," receiving over 250 likes. Redditor[6] adrianprytz posted a meme with the term (seen below) on June 28th, 2020, to the /r/formuladank subreddit and received over 3,100 upvotes and 50 comments.

Various Examples



Search Interest
External References