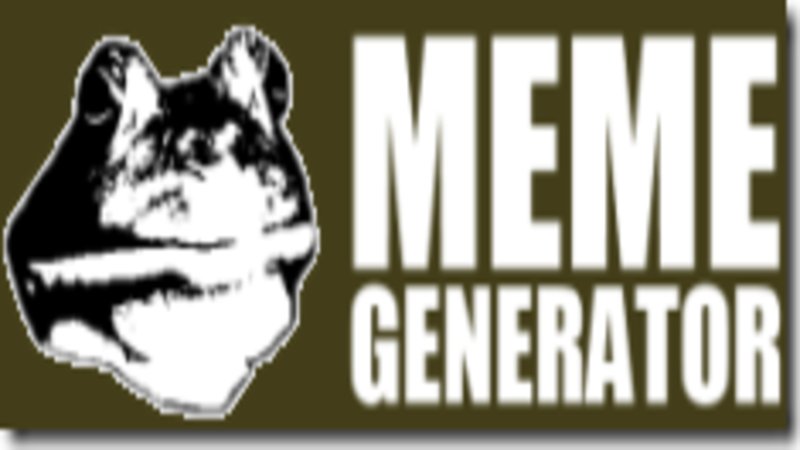 About
Meme Generator [1] is an image captioning website that hosts galleries of advice animals and other user-submitted image macros. Launched in March 2009, the website is believed to be one of the first widely used image captioning web applications.
History
The website was created in March 2009 by a former web developer known as "Eff Snarf," who came up with the idea while browsing Depression Dog images submitted by users on 4chan. In its initial stage, Meme Generator consisted of a caption builder and two sectioned lists for staff-featured and user submitted generators, however, by March 2010, a leaderboard page and comments function had been added, and by April 2010, a tier category system was introduced to highlight the most popular advice animal generators. Within the following year, Meme Generator became a staple resource for generating image macros, enabling Snarf to leave his development job to focus on running the site as a full-time job. In September 2011, Meme Generator unveiled a new site design as well as user voting and social networking features.
Controversies
Eff Snarf named his website Meme Generator, even though its only purpose is to make captioned images. Snarf but told "changing the website's name is really impossible right now." [2] Many people use Meme Generator to make fun of someone they hate (even though most of them are failed). Eff Snarf responds by saying, "The website is indeed being used for bullying a lot but we try our best to minimize that." [2]
Ban from 4chan
As early as 2011, following a period of growing tensions between members of 4chan and Snarf, all images hosted on Meme Generator's servers were blocked from the image board community, while other detractors began promoting the similar-sounding domain Memegenerator.com, which actually redirected to the homepage of 4chan.
Reddit Ban
On August 8th, 2013, Meme Generator was banned from Reddit after the moderators of /r/AdviceAnimals tipped off the site's community manager that Snarf was using bots to drive up the visibility of images hosted on his website.[3]
Traffic
External References
Recent Videos
There are no videos currently available.