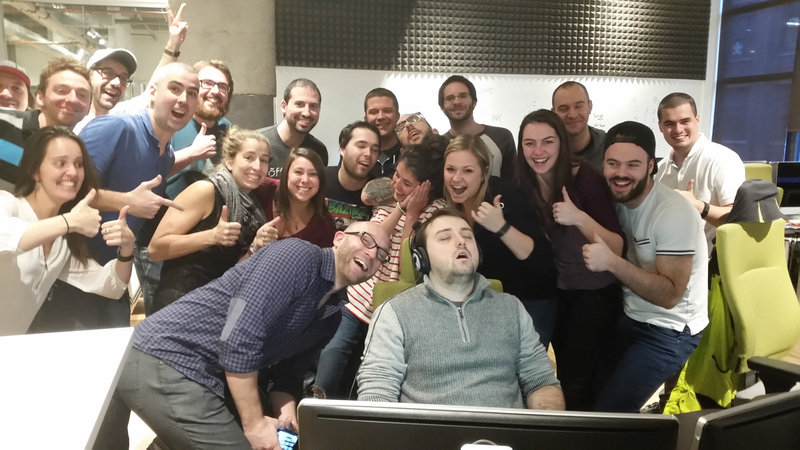 Sleeping in the Office on the First Day of Internship
This submission is currently being researched & evaluated!
You can help confirm this entry by contributing facts, media, and other evidence of notability and mutation.
About
Sleeping in the Office on the First Day of Internship is a photoshop meme featuring a photograph of a young man sleeping in a chair at an office surrounded by coworkers.
Origin
On February 2nd, 2016, Redditor TheOrangeDuke submitted a post titled "TIFU by falling asleep at the job on my second day" to the /r/tifu (today I fucked up) subreddit, featuring a photograph of himself surrounded by smiling coworkers while sleeping at his desk (shown below). The following day, the TIFU_mods account removed the post for not being a proper "fuck up" since "nothing bad happened" as a result. Prior to being removed, the post gained over 3,000 votes (94% upvoted) and 340 comments.

Spread
The same day, Redditor ElNutimo posted the photograph to the /r/photoshopbattles[2] subreddit, where it garnered upwards of 6,000 votes (96% upvoted) and 1,100 comments in the first 72 hours. In the comments section, many Redditors replied to the thread with digitally edited variations of the photo (shown below).



In the coming days, several news sites published articles about the photoshop meme, including The Huffington Post,[5] UpRoxx,[4] CBCNews[3] and The Daily Mail.[6]
Search Interest
Not available.
External References