This submission is currently being researched & evaluated!
You can help confirm this entry by contributing facts, media, and other evidence of notability and mutation.
About
Ted Cruz Mime Photoshops refers to a series of images of Texas Senator Ted Cruz in mime makeup in a play in high school edited into various other photographs for comedic effect.
Origin
On August 28th, 2018 the verified Texas GOP tweeted [1] an photograh of Ted Cruz's political opponent Beto O'Rourke with his bandmate in the music group Foss in the 90s with the caption "Maybe Beto can't debate Ted Cruz because he already had plans…".

The tweet, which aimed to make O'Rourke look unprofessional, backfired with many believing that the image made O'Rourke look like a more interesting person than Cruz. On August 29th, Twitter[2] user @robferdman shared the tweet with the caption, "'Look at how cool the Democratic candidate was when he was young,' is such an objectively bad strategy you have to wonder how terrible the other options were."
Twitter user @TedGenoways responded to the tweet[3] (shown below) with an image of Cruz in mime makeup. He captioned the photograph, "Ted Cruz played Adam in a mime performance of the Christian creation story when he was in high school. Is this really the fight that he wants to have?" The post received more than 70 retweets and 180 likes in 24 hours.

Spread
That day, Twitter[4] user @ParkerMolloy posted an isolated image of Cruz as a mime. She captioned the post, "In case anyone wants an image of Ted Cruz as a mime with a transparent background perfect for editing him into other pictures… I made this for you." The post (shown below, left) received more than 575 retweets and 2,800 likes in 24 hours.
People responded to the tweet by posting photoshopped images of the photograph (examples below, center and right).
On August 30th, HuffPost[5] published a listicle about the photoshops.



Various Examples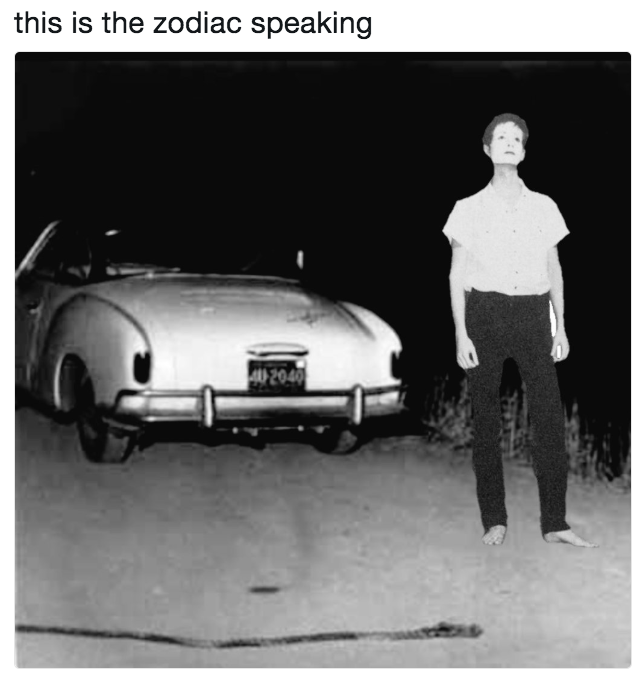 Search Interest
External References
Recent Videos
There are no videos currently available.