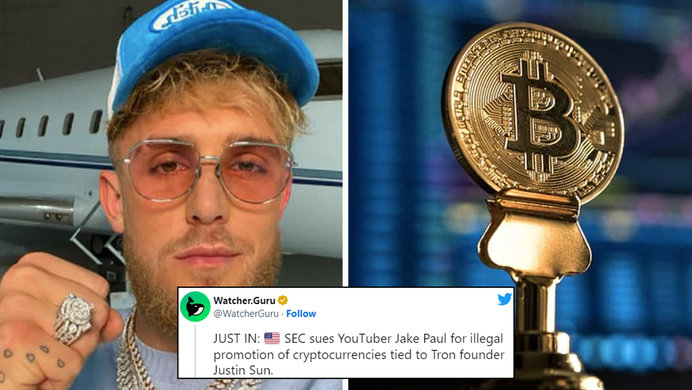 Remember that brief era in late 2021 and early 2022 when several celebrities were suddenly hopping onto Twitter timelines and television commercials to try to get people to invest in cryptocurrency? In what is a largely unsurprising turn of events in early 2023, some of that shilling was illegal.
Yesterday, the U.S. Security and Exchange Commission (SEC) revealed that it was pressing charges against Tron Foundation Limited owner Justin Sun for fraud.
Alongside this, eight celebrities, including YouTuber Jake Paul, were also charged for illegally touting Sun's cryptocurrencies.

The SEC claims Sun manipulated the market to make it appear as though cryptocurrencies he owned were actively traded, despite no evidence of the tokens ever changing hands.
In addition to Paul, Lindsey Lohan, Soulja Boy, Lil Yachty, Ne-Yo, Akon, Austin Mahone and Kendra Lust were also sued for promoting BitTorrent and Tron tokens without disclosing that they were paid to do so.
According to the SEC's press release, Paul and most of the other celebrities have agreed to pay a $400,000 fine for their role in the fraud. Soulja Boy and Mahone have reportedly yet to comply.
The scandal is yet another financial hit for a Paul brother in the crypto space. The fine comes less than three months after Logan Paul promised to refund $1.3 million to investors in his failed CryptoZoo endeavor (though some claim he still hasn't done so).