Who Is 'John Pork' And Why Is He Calling You? TikTok's Favorite Pig Man Meme Explained
While scrolling your "For You" page on TikTok, John Pork might start calling you. Meme enjoyers everywhere are wondering, Should I pick up? And the answer is, at your own risk.
If you're not familiar or haven't received the infamous call yet, John Pork is a viral "pig man" whose selfies are going viral in memes right now. The recent TikTok trend involving the otherkin's likeness is what's really making him an internet meme staple.
Curious about who John Pork is, where he's from and how he became a thriving meme? Let's explain.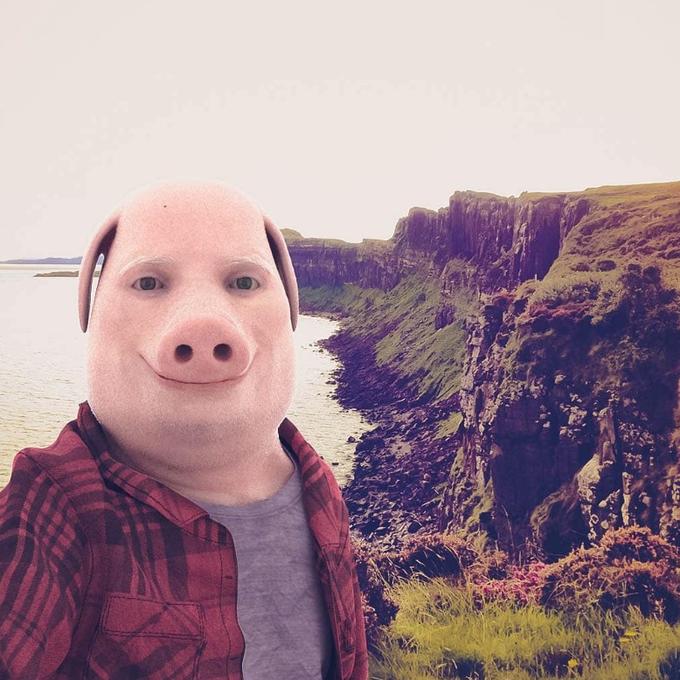 Who Is 'John Pork?'
Before he started dialing everyone up on TikTok, John Pork got his start on Instagram in 2018 under the username @john.pork. Essentially, he's a virtual influencer that's an anthropomorphic pig who takes selfies and videos for his loyal follower base of roughly 42,000.
The true identity of John Pork is unknown, although many for a while on Reddit thought he was Technoblade in real life. He appears to be some sort of wacky, AI art generation, however, his 2018 origin predates the abundance of AI-generated memes today.


Why Is John Pork Calling You?
This month, a video that was created with a Capcut template showed John Pork calling the meme's viewer. The video was uploaded on March 21st by TikToker @rover.joe. In less than a week, it earned over 6 million plays, skyrocketing the concept of John Pork calling you to viral meme status.
Since the video's upload, multiple variations of John Pork dialing you up have landed on the platform, seeping into other meme templates, trends and sounds. Various skits are surfacing as well in which creators pretend they are receiving the John Pork call. All in all, Mr. Pork is all over the app and spreading elsewhere.
---
For the full history of John Pork, be sure to check out our entry on the meme here for even more information.