Belle Delphine in a Fridge
About
Belle Delphine in a Fridge refers to two social media posts by the Internet model Belle Delphine in which she is shown sitting inside a refrigerator. Starting in mid-June 2019, the posts were heavily mocked online, with memes based on the posts appearing on Reddit, Instagram, Twitter and other platforms.
Origin
On June 13th, 2019, United Kingdom-based e-girl Belle Delphine posted a photograph of herself sitting inside a refrigerator to Instagram and Twitter accounts.[1][2] The post gained over 545,300 likes in four days. On June 14th, 2019, Delphine uploaded a video of herself sitting in the fridge playing with a dead octopus with googly eyes, also posting a longer video featuring the octopus on YouTube.[3][4] The Instagram post received over 2 million views and 349,100 likes in three days, while the YouTube video gained over 269,000 views in the same period.

What would you do if you found me in your fridge?
Spread
In the following days, multiple users on Reddit, Instagram and submitted memes mocking the posts. For example, on June 13th, 2019, Redditor Serennekin posted a meme based on the Belle Delphine's tweet to /r/memes subreddit, gaining over 17,500 upvotes in four days (shown below, left).[5] On June 14th, 2019, YouTuber Grandayy posted a humorous reply to the Delphine's tweet, receiving over 24,500 likes in three days (shown below, right).[6] The screenshot of the reply was subsequently circulated on Instagram and Reddit.[7]


In the following days, more memes mocking the posts appeared on Reddit, Instagram and other online platforms.
Various Examples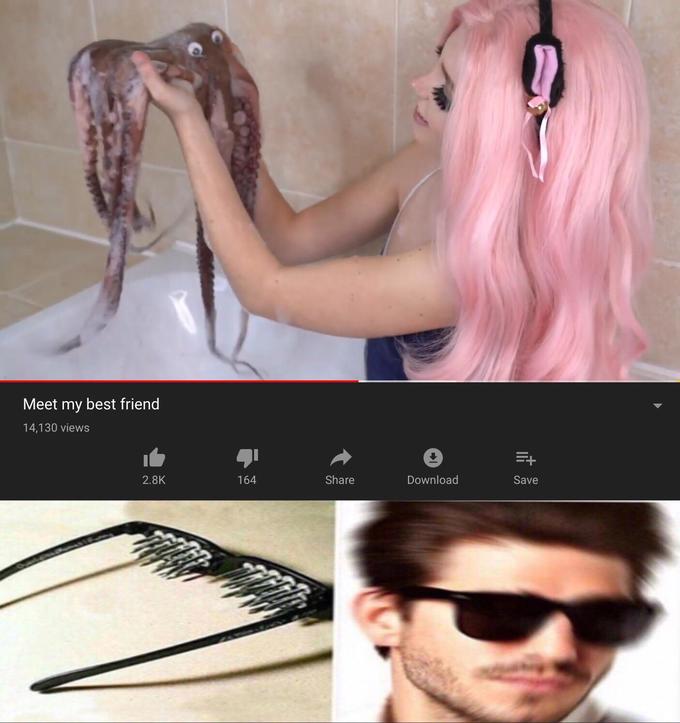 Search Interest
External References
Recent Videos
There are no videos currently available.