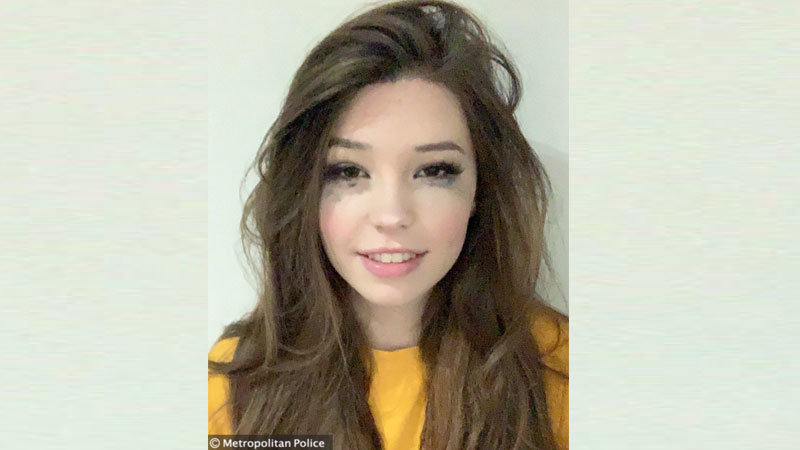 Overview
Belle Delphine's Arrest refers to unverified rumors that Belle Delphine was arrested by British authorities in October 2019.
Background
On October 4th, 2019, an episode of the H3 Podcast titled "Belle Delphine Arrested By British Authorities" was uploaded in which host Ethan Klein discusses Delphine's disappearance from social media, speculating that Delphine disappeared because she ran into legal trouble (shown below).[3]
Developments
On October 6th, the news site Dexerto[4] published an article about the podcast titled "H3h3 shares the craziest theory behind Belle Delphine's 'disappearance'." On October 7th, 2019, Delphine tweeted "I got arrested lol," followed by what appears to be a mugshot taken by the Metropolitan Police in London, England (shown below).[2]

Within one hour, the tweet received more than 12,400 likes and 1,900 retweets. Shortly after, the mugshot photo was submitted to the /r/teenagers[1] subreddit in a post titled "Belle delphine was arrested lmao." Meanwhile, graffiti artist @Lushsux posted a tweet asking "Should I paint the mugshot?" (shown below).
Why did belle get arrested? Should I paint the mugshot ? https://t.co/UxHvZvvwhN

— lushsux (lushsux) October 7, 2019
Also on October 7th, YouTuber Ricky Berwick replied to Delphine's tweet with a video in which he referred to her as his "poor baby girl" and vowed to bail her out of jail (shown below).
October 7, 2019
Stolen Hamster Allegation
On October 7th, 2019, Delphine claimed that she was arrested due to spray painting a car of her party guest who had allegedly stolen her hamster.[5] Photographs attached to the tweet showed a screenshot of the conversation between Delphine and an unknown individual and two images of a white car painted with an image of Clown Pepe holding a gun and a writing which read "Bitch! Give me my hamster back" (shown below). The tweet gained over 25,200 retweets and 123,200 likes in one day.



As of October 8th, 2019, no news outlets were able to confirm that Belle Delphine was arrested.[6][7][8] In the United Kingdom, police mugshots do not have watermarks and are not publicly released until the person is charged. On October 8th, Twitter user @JoshPescatore tweeted screenshots of presented as a direct message conversation with the official Metropolitan Police Twitter account, who claimed they did not recognize the watermark seen in Delphine's mugshot (shown below).
#UPDATE on Belle Delphine arrest: MetCC</a>, the Met Police twitter, responded saying they didnt recognize the watermark in Belle&#39;s mugshot<br><br>Reverse image search also turned up nothing, so this means it a pic only she has, but it has a watermark &amp; Met police dont recognize the mark <a href="https://t.co/EGxEg1GbN2">pic.twitter.com/EGxEg1GbN2</a></p>&mdash; #RePeteNews Pescatore📸 (JoshPescatore) October 8, 2019
Search Interest
External References