Billy, It's Time You Learn About Money
About
"Billy… Wait", also known as "Billy, It's Time You Learn About Money", is a webcomic and an exploitable template created by artist SrGrafo. Starting March 2019, the template shared by the artist has been used to create memes.
Origin
On March 1st, 2019, webcomic artist SrGrafo[1] released an unfinished comic titled "Billy… Wait" as an exploitable template for a meme contest. The contest announcement containing the template, made by Redditor degroob,[2] gained over 1,300 upvotes in four days.

Spread
In the replies to the contest thread, multiple users posted edits of the template as submissions (examples shown below).[3][4]



In the following days, the template spread to other subreddits, with popular edits of the exploitable appearing in /r/dankmemes and /r/animemes communities. For example, on March 2nd, 2019, Redditor thezucceningx posted an edit of the comic to /r/dankmemes, where it gained over 16,700 upvotes in three days.[5]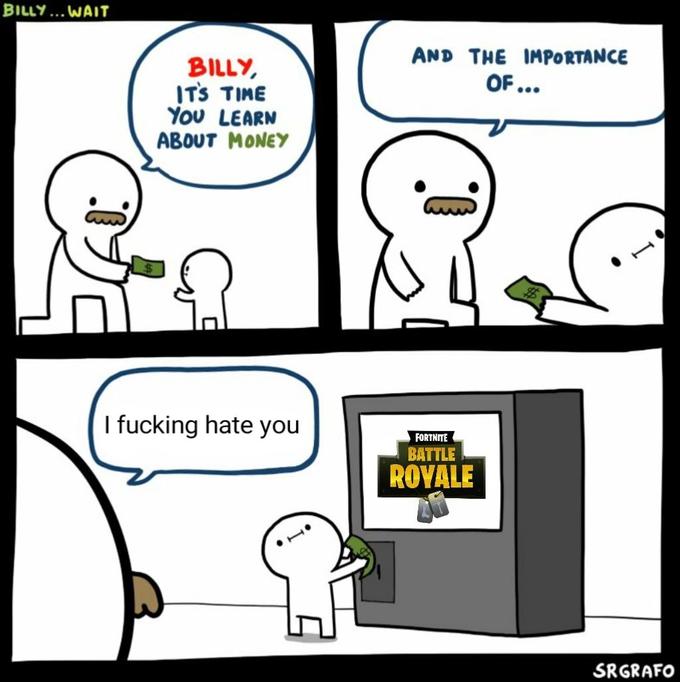 As of March 5th, 2019, SrGrafo had not named the winning contest entry or revealed his own version.
Various Examples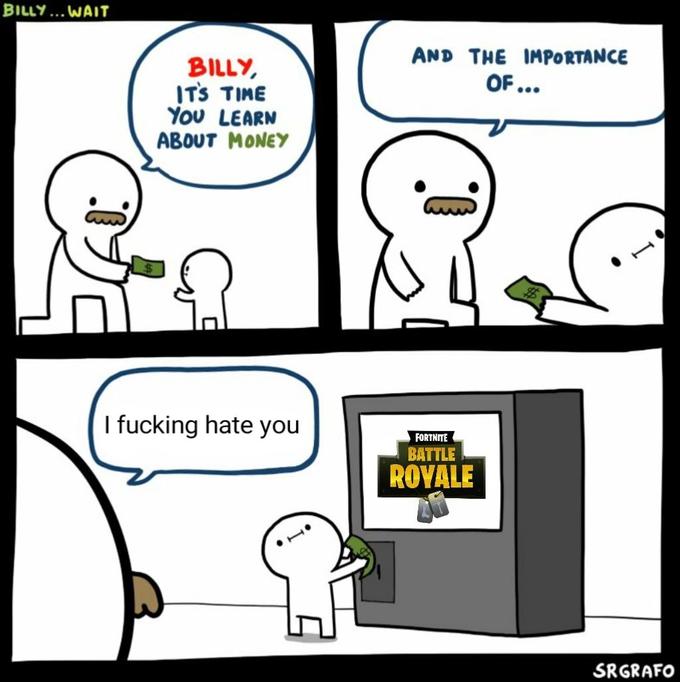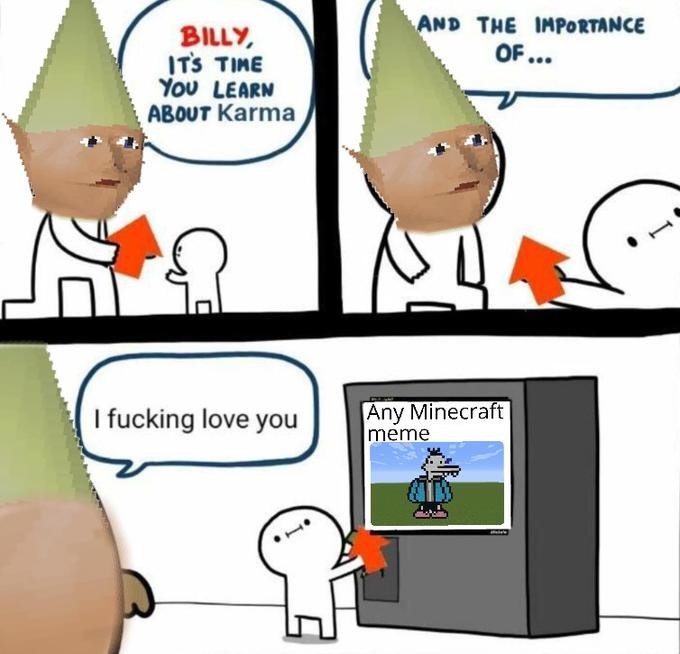 Search Interest
External References
Recent Videos
There are no videos currently available.